Royal Caribbean's VOOM Internet service is billed as "The Fastest Internet at Sea." That's good news because gone are the days where having Internet service was considered a luxury. Today, it's a necessity. And even if you want to disconnect while on a cruise (which is a good idea) there are still times where you'll want access to hop online.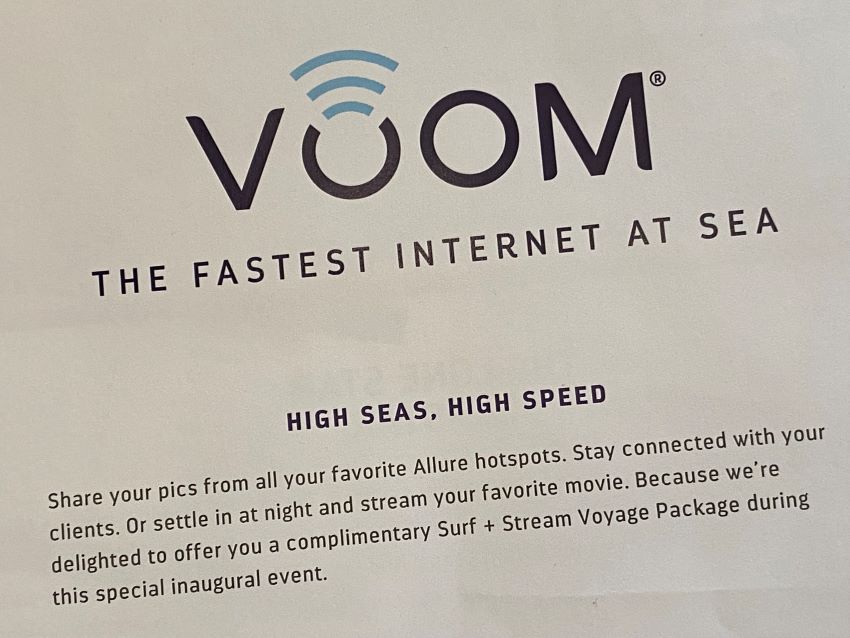 Whether it's checking in for a flight, sending a quick email back home, or checking in with work while you are sitting on the balcony, there is no shortage of reasons you might need access. As the public becomes more dependent on Internet access, cruise lines have made real strides to offer online access to their guests.
If you're taking a cruise, then you might be wondering exactly how the service works, how fast it really is, and how much it costs. Having sailed the line countless times, here's what we can tell you…
Price of Royal Caribbean's VOOM Internet Service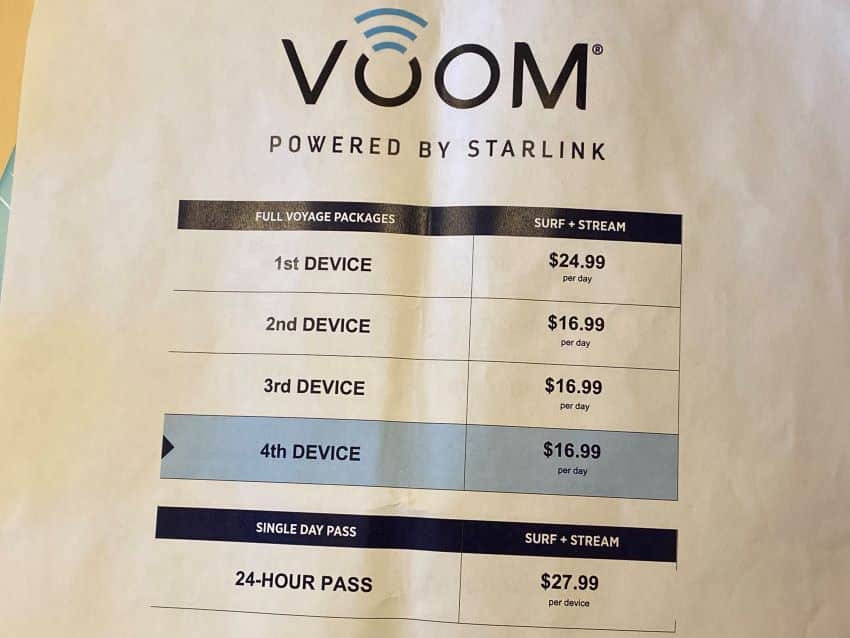 First things first, if you are planning to get online during your cruise, then expect to fork over some considerable money.
While we appreciate the complexities that are involved in accessing the Internet from the middle of the ocean aboard the ship, the price of the VOOM service is still considerably more than you would pay for service on land.
While rates may vary based on your specific cruise, expect to pay $20-25 per device, per day. We can't tell you exactly what you'll pay because Royal Caribbean often changes prices depending on the specific trip. As well, there are often discounts that can factor in as well.
For instance, on a recent cruise, we saw a price of $25 per day for the first device and $17 per day for additional connections. This assumes you bought a package for the full length of the trip. Booking wi-fi before the cruise, we paid around $17 for the first device.
What if you just want to hop online for a single day or just for a few minutes to check email? There are time blocks available for purchase, as well as a daily rate that is higher than the multi-day package rate. In this case, it was $28 for a 24-hour pass.
Remember: For the biggest savings you can pre-purchase an Internet package through the Royal Caribbean Cruise Planner. The cruise line usually offers a discounted rate on Internet packages if booked ahead of time. We've seen this often at 10-25% off the onboard rate.
Signing Up/ Logging In to Access the Internet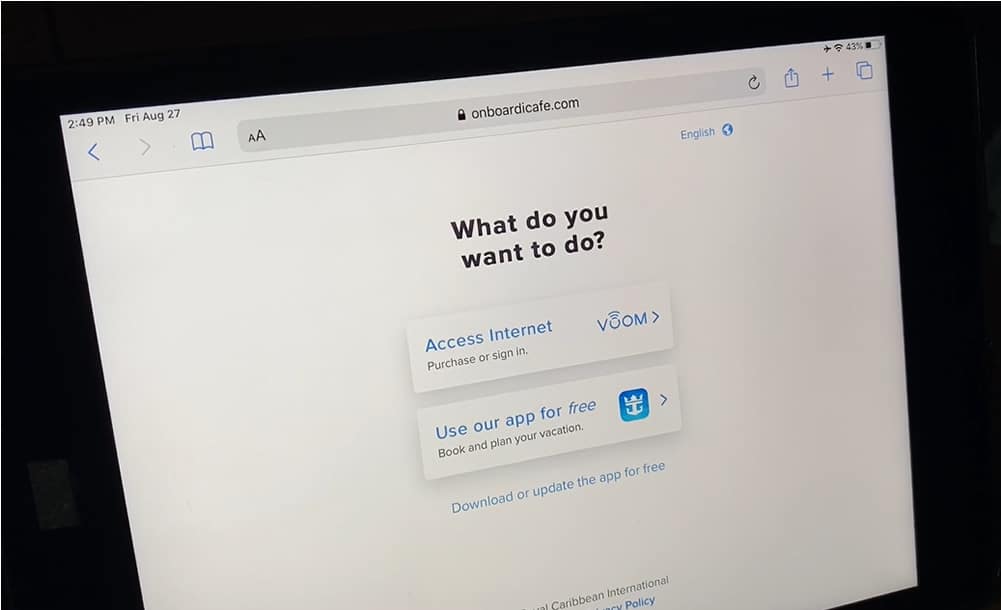 The sign-up process for Royal Caribbean's VOOM service is relatively simple. First, passengers enable wi-fi on their device and then select the ship's service from the list of available connections.
Then, you will open up a new browser window. If you don't see a login prompt to connect, then simply open a window and go to "Login.com". From there, it should walk you through the steps to sign up for access, including creating a username and PIN.
You should continue to have access to the Internet throughout the rest of the trip, but if the connection drops or you disconnect, then simply make sure you are connected to the Wi-Fi network and then visit "Login.com" again to sign-in.
During our trip, it seemed to help if we accessed the login page via a new private window, which cleared out any prior cookies from our browser.
If you have trouble accessing the Internet, there is a help-desk available on the ship.
Testing the Speed of Royal Caribbean's VOOM Service
How fast is Royal Caribbean's Internet? Following a recent upgrade to SpaceX's Starlink service, it appears that speeds have improved dramatically.
Before Starlink, we commonly encountered speeds of 3-5 Mbps on the ship for its then fastest connection. For reference, many home broadband connections range between 20-100 Mbps (you can test your current connection speed here.)
And after the initial rollout of Starlink, we found similar speeds as well, leaving us unimpressed with the hype about the service. However, it seems those low speeds were an aberration.
Taking a cruise in late 2023 — well after the full rollout of Starlink across the fleet — the speeds were blazing. We frequently tested the VOOM speed and consistently reached 40-60 Mbps, making it just as fast as our home internet.
We used the service extensively during our cruise, morning, day and night and across different devices and around different spots on the ship. The speed was solidly in the 40-60 Mbps range and doing everything from checking email to streaming video was solid. The slowest speed we encountered was around 15 Mbps.
Note that we haven't checked the speed on every sailing and every ship. It could be that larger ships with more passengers connecting could lead to slower speeds. But the move to Starlink has seemed to lead to a significant speed increase.
Reliability of the Internet Connection
It can be frustrating to try to access the web, only to have issues with the internet connection. Unfortunately, you may run into some issues with the reliability of VOOM at times.
For instance, during the first day of one trip we took, the weather was bad, which has an impact on the connection. We had issues accessing websites and the service seemed to come and go. In fact, we had a similar issue during a morning storm later on in the cruise. There were also other times here and there that the connection seemed to be hit or miss for short spurts. Often it was resolved by logging out and logging back in.
Another cruise to Alaska aboard Royal Caribbean saw the Internet completely down for almost a day. When we went down to talk to the staff, we found an entire line of other passengers already there with the same complaint.
On the other hand, our most recent cruise where we saw significantly faster VOOM speeds via Starlink had almost zero issues with connectivity or speed. It was nearly flawless (there was a time or two where the service seemed down momentarily, but then came back quickly).
Bottom line: Don't be surprised if the connection has some issues occasionally (you are at sea, after all), especially if you run into bad weather. For the most part, however, we found the service reliable.
Can I Stream With VOOM?
These days, streaming is a major part of everyone's lives. The good news is that yes, you can stream with the "Surf+Stream" package.
We've tested various streaming services via the VOOM connection. According to Netflix, the absolute minimum required speed to access its service is 0.5 Mbps, with 3 Mbps recommended for standard definition streaming, and 5 Mbps recommended for HD streaming.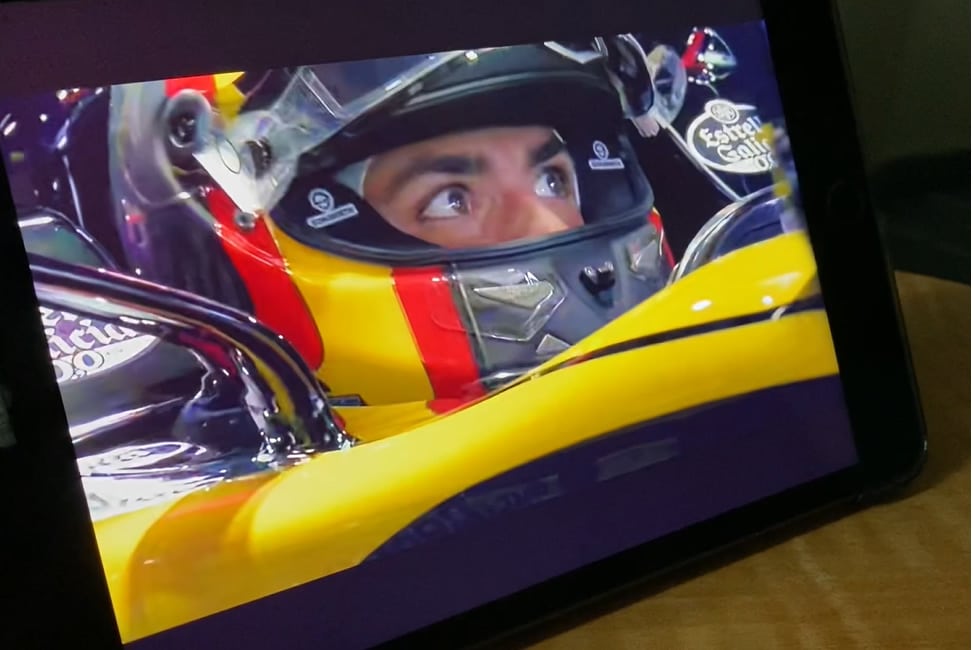 In our tests, streaming shows worked well. The same can be said for streaming on Max, YouTube, and other streaming services we've tried.
Note that Royal Caribbean used to offer a simpler (and cheaper) "Surf" package that only allowed web browsing. With the move to Starlink, that seems to have gone away, and the only package offered is "Surf+Stream."
If you do sail a ship that has both options, you'll want the faster "Surf+Stream" service to watch video online.
Are There Dead Zones for Service Around the Ship?
You likely know that in your house there may be spots — like the corner of that one bedroom — where for whatever reason your wi-fi just doesn't work. With a huge ship there may be dead zones for wi-fi service, but we've never encountered them.
Yes, there may be spots where the signal strength declines some (from a full three bars to two), but that's never seemed to impact the speed of service. In fact, whether in a cabin, a dining room, the theater, or anywhere around the ship, we've been surprised at how consistent the wi-fi signal is onboard.
Keep in mind we haven't visited every ship and every nook and cranny. Still, it seems you get a reliable connection no matter where you go.
Can I Use One VOOM Account for Multiple Devices?
One of the big drawbacks of the service is that for a considerable price, you only get the ability to connect one device. So if you want to hook up with your laptop and your traveling partner wants to connect their phone at the same time, then you need to pay for two devices. This costs considerably more.
As a workaround, if you don't need full-time access you can simply use multiple devices, with only one connected at a time. So you can login on your laptop and browse. When you are done, your spouse can then sign-in on their phone using the same account.
It will inform you the device limit has been reached and ask if you want to connect the new device. If you do, then the new device will login and knock the other device offline.
What About Using Video Chat Services Like FaceTime?
Want to get in touch back home? VOOM allows services like FaceTime and other video calling. During our cruises we've been able to use FaceTime on our iPhone. The call quality did depend on the Internet connection. Some calls were choppy here and there, while others were crystal clear. The most recent cruise with the fastest connection made called flawlessly.
Overall, it was easy to talk to people back on land using the service.
Can I Message and Make Calls on my Phone via Wi-Fi?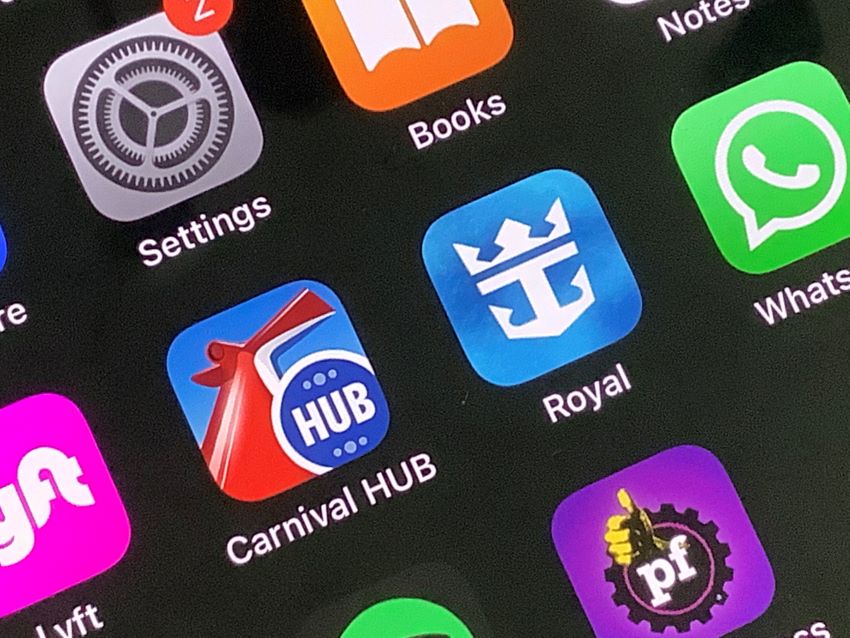 Yes. While connected, we used WhatsApp to both message and make calls through the app. It worked flawlessly, and the voice calls were crystal clear. Other messaging apps or wi-fi calling should work as well. We also used iPhone's iMessage and had no issues.
Can I Use a VPN With VOOM?
For privacy or work, some people connect to the internet via a VPN. We do too. Using the VOOM service, we had no issues using a VPN while on the ship and were able to easily connect.
Does the Internet Work on CocoCay?
One perk of the VOOM service is that Royal Caribbean has setup service to where you can connect while on their private island, CocoCay. If you're buying a wi-fi package, this essentially gives you an extra day of service since normally you can't use the ship's internet when in port.
We tested the connection while visiting the island and had the same positive impression as we did following the full implementation of the Starlink service. Speeds were blazing fast, even with two ships in port during the day. While there was some variance, they were generally in the 30-60 Mbps range. As well, the connection was solid.
So if you wanted to make a video call back home to make your family jealous of where you were visiting, that would be no problem.
Can I Work or Attend School With the Service?
Generally we are hesitant to say that a passenger would be able to work or attend classes online using a cruise ship's internet connection. Reliability can be spotty and speeds can be slow.
Following the rollout of Starlink and our recent experience on a cruise to The Bahamas, we've changed our tune for Royal Caribbean's VOOM service. During this most recent cruise the connection was solid with no hang-ups or dropped connections.
Meanwhile, the speeds of upwards of 60 Mbps were plenty fast for the vast majority of people. With that, you could attend Zoom meetings, watch lectures, upload large files or anything else you might need.
If that's going to be the experience across the fleet, then working or going to school online should be no issue.
Have more questions about the specifics of using the VOOM service? Let us know in the comments below.