For many people, what to pack for a cruise might be the biggest question they have for their trip. After all, taking a cruise is different from any other vacation you might have.
Not only do you have to pack everything you'll need for the trip (you can't easily run out and grab something you forgot in the middle of the ocean), but you also have to pack for so many different situations. Whether packing for hanging out poolside or getting fancy for dinner or exploring in port, you have to cover it all.
But then there are also cruise line restrictions on what you can bring. Similar to flying, cruise lines have rules about what you can and can't pack for the safety of the ship and other passengers. Still, the rules are much less restrictive than airlines, which leads to a number of unexpected things you didn't know you could bring…
Fine Wine (or Two-Buck Chuck!)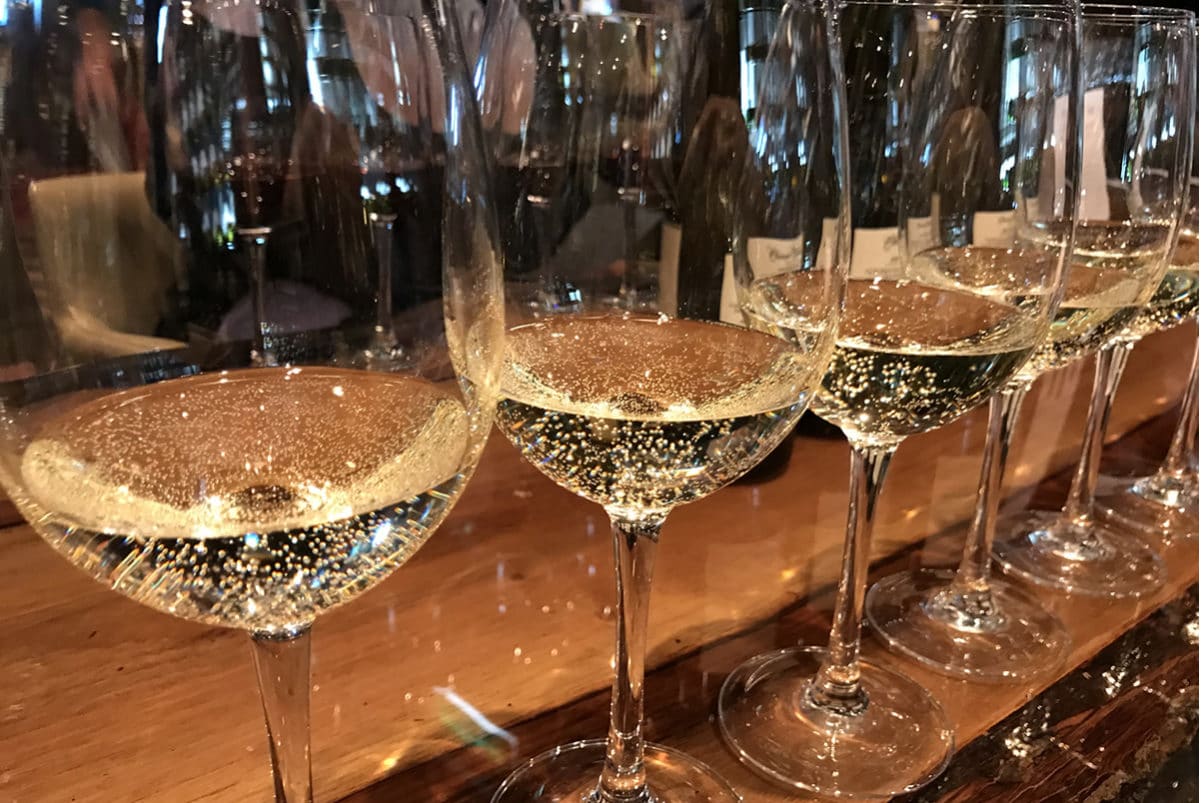 Have a taste for finer things? Or maybe you just want a cheap bottle of wine? No matter how much you want to spend on vino, just know that yes, you can bring it with you on your cruise.
Cruise lines are notoriously stringent on passengers bringing beer or hard liquor. If found, it will be confiscated and destroyed. However, they pretty much all allow adults to bring on a bottle of wine or champagne. So if you have a favorite brand, whether it's something fancy or something cheap, then feel free to pack it.
Your Favorite Snacks
When it comes to a cruise, food is always a big deal. With upwards of 20 restaurants on some of the largest ships, the idea of wanting to bring something with you to eat seems silly.
But while there are plenty of food options onboard, we all have favorite snacks that likely aren't going to be available on the ship… or if they are available, may be expensive. We're talking things like gummi bears or Doritos or a Snickers bar.
Believe it or not, you are welcome to bring these items and more on the ship. The only rule is that snacks must be pre-processed and unopened. That means you can't bring some homemade cookies, but a Twix bar is just fine.
Coca-Cola (or Pepsi or Other Non-Alcoholic Drinks)
We mentioned that cruise lines are strict about bringing on beer or liquor. Given that they sell a can of soda for around $3 on the ship, you might think they'd have heavy restrictions about bringing on non-alcoholic drinks as well.
It's not every line, but many of the majors (Carnival, Royal Caribbean, etc.) do allow you to bring on cans of soda, tea, or other non-alcoholic drinks when you board. (You can see the rules by cruise line here).
This can be a big help not only to save you money, but if the cruise line only serves Coca-Cola and you drink Pepsi products (or vice versa) then it's an easy way to be able to drink what you want.
Shampoo, Conditioner, Sunscreen… in Big Bottles
We all know that airlines are notorious for only letting passengers travel with three ounces of liquids. A cruise ship is completely different.
On a cruise, there are no restrictions on the amount of liquids you travel with. That means you can bring your bottle of shampoo or conditioner from home. Sunscreen? Feel free to bring the big container. You can also do the same for toothpaste or mouthwash.
One thing to remember is that if you are flying for your cruise, you will still have to meet those smaller restrictions. At the port, however, feel free to bring it.
Marital Aids… But Not Handcuffs
Plan to get romantic on your cruise? You aren't alone. Something about being on vacation, along with the warm air, free-flowing drinks, and wearing a little less clothing puts people in the mood.
If you're wondering, then yes, it's perfectly fine to bring… ahem… marital aids or adult toys to spice things up. Just know that bags are x-rayed so there is a likelihood security will see what you've packed.
One thing you don't want to bring to keep things interesting are handcuffs, even if they are pink and fuzzy. Cruise lines all prohibit weapons or restraints, and that includes handcuffs designed for the bedroom.
Scissors
Everyone knows that scissors are a huge "no-no" if you're taking a flight. On a cruise, however, they are generally allowed.
You will want to check with your specific cruise line about the rules. For instance, Norwegian Cruise Line makes no mention of them being prohibited. Royal Caribbean allows those with a blade length of up to four inches.
Still, if you need a small pair of scissors, then bringing them on a cruise is nothing like going through airport security.
Nail Clippers
Along the same lines as scissors, you may be surprised to know that nail clippers are allowed on a cruise. In what many people (or at least us) think is one of the silliest rules in flying, a tiny set of nail clippers can't be brought on a plane.
Cruise lines don't have the same restrictions. Bring on nail clippers, and you won't get a second glance. In fact, if you don't bring them on then you'll likely be regretting it by the end of the week if you're someone that likes to keep your nails short.
Seashells From the Seashore (or Souvenir Shop)
If you're headed to the Caribbean, then your trip is going to involve a lot of beach time. And what better way to remember the beach than by bringing home a seashell from the seashore? Whether it's something that you found yourself or shells that are sold in souvenir shops, you might be wondering if you can bring them on the ship.
In this case, yes, they are likely to be allowed. For instance, Carnival says on their website that "seashells may be brought on board if they appear to be clean and sanitized and do not have the odor of a living organism."
So keep it clean and you will be able to bring it home.
Skimpy Swimsuits
Many of the biggest cruise lines cater to families, with all lines — outside of adults-only Virgin Voyages — welcoming all ages onboard. Given that all ages will be on the ship from 8 years old to 80, if you're someone that wears revealing swimsuits you might be wondering what's allowed and what's not.
You might be surprised that just about anything goes when it comes to swimwear as long as any private parts are covered. Cruise lines in North America don't allow you to go topless, but revealing is perfectly fine. For instance, a thong swimsuit is no big deal and you'll no doubt see them if sailing to the Caribbean.
Nudity isn't ok, but skimpy is definitely allowed on a cruise.
More on Packing for a Cruise: