If you're taking a cruise aboard a Carnival ship, then chances are that you've seen mention of the CHEERS! beverage package. And you're likely wondering if it's worth the money.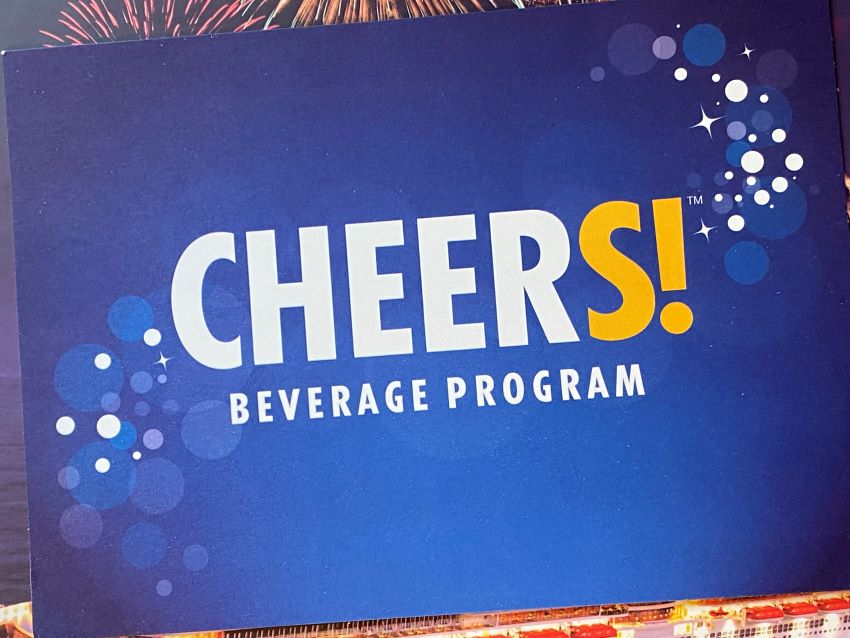 Put simply, this package is an "all-you-can-drink" plan that covers alcoholic and non-alcoholic beverages purchased aboard the ship. So instead of having to pay each time you get a beer or a cocktail from the bar, you simply pay one flat rate, and your drinks are included.
While the price may seem high to some (nearly $75 per day in some cases before gratuity), it easy to see that it could also offer a lot of value to those who plan to drink regularly on their cruise.
Still, there is a lot of fine print that comes along with the CHEERS! package and many people have questions about whether it's a good deal for them. Below, we run through more than a dozen of the most important questions regarding CHEERS! and help you decide whether it is worth it for your next trip.
What is the Carnival CHEERS! package?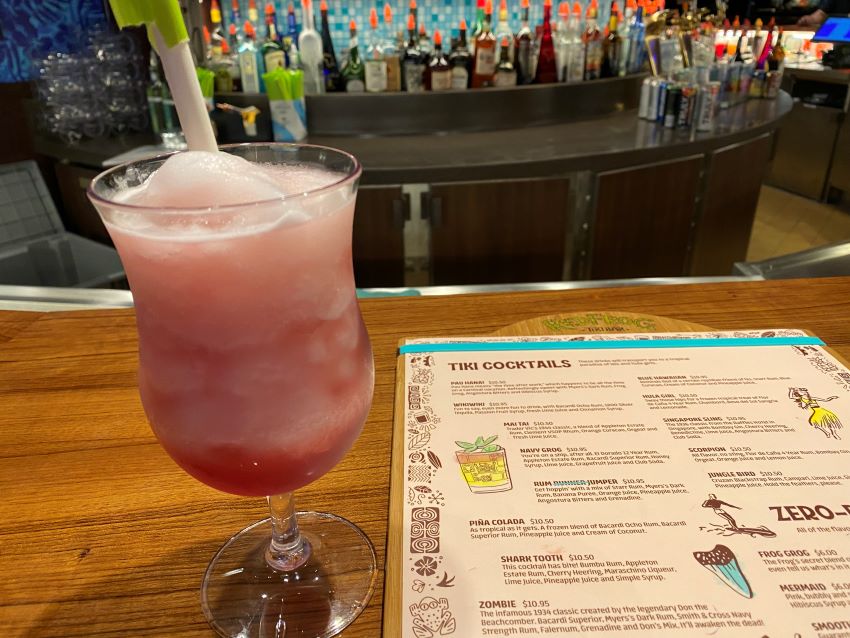 As mentioned above, the beverage package is like a buffet for drinks on the ship.
The "regular" way to purchase drinks is to buy them individually — so you pay the menu price for every beer or cocktail or soda that you drink. Given the cost of beverages on a cruise, the price can quickly add up. For some people, worrying about the cost can put a damper on the fun. Instead of enjoying their drink, they are thinking of the bar tab that awaits their account at the end of the cruise.
CHEERS! allows passengers to instead pay a flat daily fee per person to enjoy all the drinks they would like. They pay the same amount each day whether they have two beers or if they have ten cocktails. It makes it much easier to budget for the cruise and enjoy yourself without worrying about how much you've spent. And if you drink a lot, it can save you considerable money.
The package covers a wide variety of drinks, including everything from bottles of water to sodas to energy drinks to beer and cocktails. Basically, if you can drink it, it's likely included in the CHEERS! package.
How much does CHEERS! cost?
The price for Carnival's CHEERS! package varies based on the length of the cruise and when you buy.
As of this article's publication date, the CHEERS! package aboard Carnival costs $59.95 per person, per day — if bought ahead of time. If you wait to purchase the beverage package until you board the ship, the price rises to $64.95 per day.
On top of that, the cruise line charges an 18% gratuity fee. Therefore, the actual total cost is $70.74 if bought ahead of the cruise or $76.64 per person, per day for those waiting to purchase until on the ship.
But there is another twist. Carnival recently bumped up the price of the package on shorter cruises of five days or fewer. In this case, the price is $69.95 per day (plus gratuity) if bought ahead of time or $74.95 per day (plus gratuity) if you buy on the ship.
You are charged this amount every day you are on the cruise — no matter if you are in port or at sea. It also doesn't matter if you drink nothing on a certain day, or have 15 drinks. Each day is charged.
Is gratuity included in the price?
The "headline" price that's advertised doesn't include gratuity, but it will be included on your final charge.
Carnival charges an 18% gratuity automatically on the value of the package. Therefore, if you are sailing on a weeklong cruise and buy the package ahead of time, the cost is $59.95. But you'll actually be charged $70.74 per person, each day.
Since you pay gratuity on the cost of the package, when you get a drink from the bar you are not charged an additional gratuity.
How old do you have to be to buy the CHEERS! package?
Passengers must be 21 years old to buy the package. Even though the drinking age may be lower in the ports you visit, Carnival goes by the 21 year age limit on the ship if sailing from North America.
Does everyone in the cabin have to purchase the package if one person does?
Yes. All adults over 21 in the cabin must purchase the beverage package if one person does. This requirement is likely to help stem the incentive for people to share drinks by only purchasing one package and then giving them to others in the cabin.
We've heard stories of Carnival relaxing this requirement if there is some sort of extenuating circumstance (such as the other person in the cabin is pregnant). However, if the other person doesn't drink or simply doesn't want the package, the rules say they still have to buy it if someone else in the cabin does.
Even so, it's worth a few minutes to call before your cruise if you have a person in the cabin that doesn't want the package.
How do I buy the CHEERS! package?
The easiest and cheapest way to purchase the package is to book it online through the Carnival Funshops after you've booked your cruise. You can also call Carnival and request the package be added to your account. Remember, booking the CHEERS! package ahead of time gives you a cheaper rate, so you want to book before you board.
If you wait until you board the ship, you can head to a bar and request to purchase the package. There are also tables set up the first day advertising the package.
What's included in the package?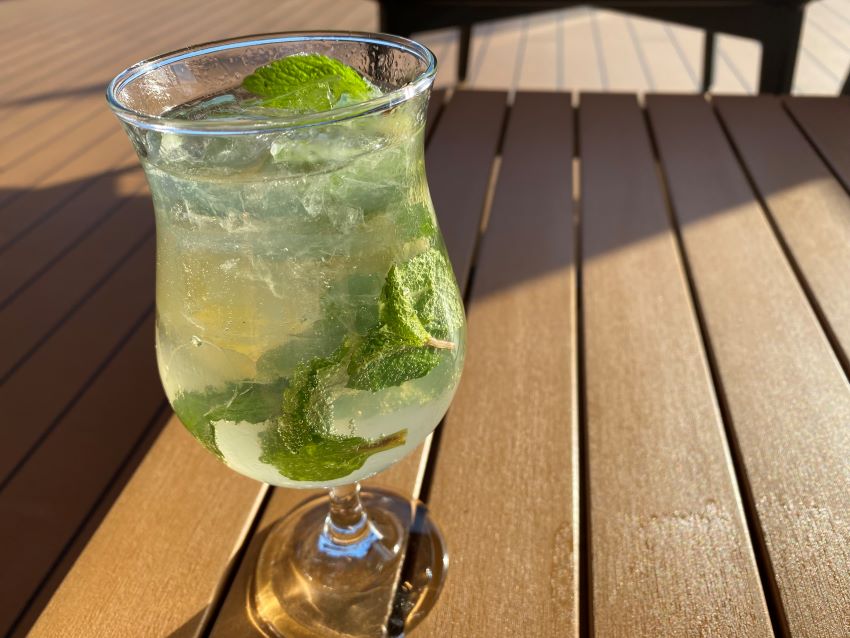 The good news is that most drinks served on the ship are included in the beverage package.
According to the cruise line, all "spirits, including cocktails, cognacs, whiskies and other spirits, as well as beer (including self-serve beer stations – PYOB) and wine and champagne by the glass, with a $20 USD or lower menu price per serving" are eligible. In our experience on the cruise line, that covers just about anything you could want.
In addition, you can drink the following with your package:
Virgin frozen cocktails
Sodas and juices
Specialty coffees
Milkshakes
Energy drinks
Bottled water
There is also a 25% discount off the menu price for wine and champagne by the bottle and drinks over $20 per serving.
What's NOT included?
While pretty much any drink from a bar is included, there are some exceptions that you will still be charged for, even if you purchase the CHEERS! Package:
Drinks in souvenir glasses
Alcohol by the bottle (except beer)
Drinks offered at the gangway (welcome beverages)
Room service alcohol or mini-bar drinks
Shareable drinks like buckets or pitchers
Fresh-squeezed orange juice served in the Havana Bar or dining room.
In other words, stick with drinks served at the bar if you want to keep from spending extra.
What if I order a drink over $20 per glass?
The Carnival CHEERS! package gives you the run of beverages from the ship's bars for up to $20 per glass. If you order a drink that's more than $20, the fine print says that you receive a 25% discount off the menu price. So a $30 drink would be charged at $22.50.
Truth is, you'd be hard-pressed to find a beverage above $20 unless it's made to serve multiple people.
What about liquor rules in Texas and New York?
If you are sailing from Galveston or New York, you might have heard there are strange laws affecting alcohol sold on cruise ships. Due to state laws, Carnival can't activate the CHEERS! package until the second day of the cruise.
If you purchase the package when sailing from one of these ports, you won't pay for the package on the first day of the trip, but you also will have to purchase drinks instead of having them included. The package will activate at 6:00 a.m. on the second day of the cruise. For more on alcohol rules on a cruise from Texas, click here.
Can I share the package?
No. Sharing of the package is expressly prohibited. In fact, stopping passengers from sharing of the package is likely why Carnival requires all guests in a stateroom to purchase the package if one person does so.
If we're honest, however, unless you're being blatantly obvious in front of a bartender, it's unlikely anyone would know that you shared a beverage bought with the package.
Do I have to buy the package for the entire cruise?
Yes. The package is sold only for the entire trip. You can't pick and choose dates that you want to purchase nor can you purchase it halfway into the cruise.
That means you will pay for the CHEERS! package even if you are in port or don't feel like drinking one day.
How many drinks can I buy at one time?
You can only purchase one beverage at a time. There is a five-minute waiting period between drinks.
If you want to purchase more than one drink, you can charge one to your drink package and simply pay for the others as normal on your onboard account. Or just wait five minutes to get another beverage included with the package.
Is there a daily limit to how many drinks you can have?
Yes. Carnival allows up to 15 alcoholic drinks per day (6:00 a.m. to 6:00 a.m.). After that, the guest will not be served any additional alcoholic beverages.
There is no limit on non-alcoholic drinks, however, so drink all the bottled water and sodas that you want!
Can I order a "double"?
Want to spice up your drink with an extra shot? You can't do it on the beverage package. According to Carnival, a double shot is the same as ordering two drinks and is prohibited.
How will the bartender know I have purchased the CHEERS! package?
When the bartender swipes your card, your account will let them know that you've purchased the CHEERS! package. As well, they place a sticker on your card when you activate the package at a bar once onboard that identifies you as having purchased the package.
Does the drink package work on Carnival's private islands or in ports?
No, the package only works for beverages served on the ship. Even though Carnival has private destinations for its guests like Half Moon Cay and Princess Cays, the drink package doesn't work there. It also doesn't work in regular ports of call like Cozumel or Nassau.
But that doesn't mean you are out of luck on port days. As long as you are on the ship, you can use the CHEERS! package from the ship's bars. So if you decide to hang out on the ship during port days (or when you return to the ship after visiting), you can still get drinks, even though the ship is docked.
Is the CHEERS! drink package worth it?
If the package is worth it depends on your personal preferences.
Remember that the CHEERS! package from Carnival has to 1) be purchased for every day of the cruise and 2) be purchased by every adult member of the cabin. Including 18% gratuity, the price per day is more $70 per person at the cheapest.
Meanwhile, you can only use the package on the ship, so if you are out exploring ports of call, you'll need to pay for drinks out of pocket.
For reference, the price of alcoholic drinks on the ship are roughly:
Beer: $6-8 per drink
Cocktails: $10-14 per drink
Wine: $8-14 per glass
So a person would have to drink about 8-10 beers per day or about 4-6 cocktails each and every day. Those figures get even bigger if sailing a cruise of five days or fewer, which sees a higher cost for the package.
How much you plan to drink will help you decide if the CHEERS! package is right for you. If you're the sort of person who always enjoys a drink in their hand, then you could do well purchasing the package. Costs for individual drinks can quickly add up if you drink regularly.
But those that drink moderately or like to take breaks on some days may not get their money's worth — especially on shorter cruises.
One other thing to factor is the convenience of having a set price. Some people may not come out ahead with the package based on how much they drink, but like not having to worry about what the bill will be at the end of the cruise. Drink packages allow you to better plan your costs and budget given that the cost is the same each day. It also lets you try new drinks without worrying about wasting money if you don't like it.
To help you figure things out, we've put together the Drink Package Calculator to make it easier to estimate whether you should purchase the package.
Have more questions about the package? Let us know in the comments below…