Need a place to stay in Miami before your cruise? Wondering which spot is best for you?
The city of Miami is without a doubt the cruise capital of the world and a tourist mecca. Each year millions embark cruise ships to sail the Caribbean and Bahamas.
And it's not just cruising that draws so many people to the area. White sand beaches, beautiful water, electric nightlife and more draw people to visit Miami year round.
With so many cruise passengers and tourists coming to visit, the city caters heavily to these groups. That means hotels are practically everywhere with hundreds — if not thousands — of options. But if you are sailing from the Port of Miami, all those options can be overwhelming.
What area should you stay? Which hotel is best before your cruise? While different hotels will appeal to different people, we can give you some insight into what the best spots in general are for you to stay before you sail.
Note: This article contains affiliate links to Kayak. We earn a commission for clicks made on their website, at no charge to you.
Staying in Downtown Miami Before Your Cruise
The Port of Miami is located on an island just across a short causeway from downtown Miami. In other words, if you want to stay in the closest location to the cruise ships, then downtown is the spot to be.
In total, it's just about a mile from the terminals. You could theoretically walk to the ship if you wanted to do so.
Downtown Miami features a number of things to do. You can catch a Miami Heat game at the American Airlines Arena. There is also the Perez Art Museum and the Frost Museum of Science (a great spot for anyone, but especially families with kids). There is also Bayfront Park, sitting right across the water from the ships.
This area of the city is filled with large condominium skyscrapers and a number of hotels. In general the hotels tend to be higher-end, such as the InterContinental Miami and the Hyatt Regency. That said, there are less-pricey options, like the Holiday Inn across the street from Bayfront Park.
If you're wanting the beach and sun, then staying in this area isn't ideal. But if you're wanting cosmopolitan and trendy — as well as convenient to the cruise ship — then it's hard to beat.
Highly-Rated Hotels in Downtown Miami
Staying in South Beach Before Your Cruise
When you picture Miami, then what comes to mind is likely South Beach. Famous for its party atmosphere and art deco architecture, the spot is like nowhere else in America.
South Beach is on the southern end of Miami Beach and sits about five miles from the port. It's about a 10-15 minute car ride to the ships.
You'll find lots of smaller independent hotels, most in the classic art deco style. South Beach also has lots of restaurants — including many offering seating looking out on famous Ocean Drive.
There's plenty of nightlife as well, but if you're not the type to party, don't worry. Many times out of the year (outside of big events like Spring Break), the party atmosphere isn't overwhelming and can be avoided. That said, for those that do want to enjoy themselves, it's easy to find somewhere to drink, dance, and have a good time.
One spot that can't be missed is Lummus Park — a large green area between Ocean Drive and the actual beach. Here is a great spot to people watch, especially in the evenings.
Of course, if you want to enjoy the beach, then this is definitely the area to stay. Miami Beach features beautiful sand, water, and people, all enjoying the natural beauty.
Hotels tend to be a little pricey, but with so many options, you should be able to find something in your budget. Be sure to check for resort fees, which can add $20-40 per night to your stay. As well, there are normally parking fees for your car.
Highly-Rated Hotels in South Beach
Staying Near the Airport Before Your Cruise
Flying into Miami for your cruise? If so, you might want somewhere that's convenient to the airport. In fact, most spots near the airport offer free shuttles so you don't even have to worry about finding a ride from the airport to your room.
Miami International is surrounded by dozens of hotels for you to choose from. While the area doesn't offer much in the way of things to do, it can meet any budget, from inexpensive places to just lay your head to more luxurious accommodations to start your vacation.
From the airport you are about 20-25 minutes from the cruise port.
If we were to suggest one area near the airport, you might try the hotels in Blue Lagoon. This spot features a peninsula that juts out into a lake and features several hotels. Because of the geography, it means you can stay near the airport while also not having a lot of traffic noise nearby.
While no one would say they got to experience the real Miami by staying near the airport, if you want a convenient stay and you are flying in, then a hotel near here makes a lot of sense.
Highly-Rated Hotels near the Airport
Staying in Brickell Before Your Cruise
Brickell (rhymes with pickle) sits just south of Miami's downtown, across the Miami River. That means it's just minutes away from the cruise terminals.
In many ways, the area is similar to downtown. There are a number of high-end restaurants and hotels. For instance, Brickell Key (a small triangular island just off the coast) features a Mandarin Oriental. Other spots include Conrad Miami, Four Seasons, JW Marriott and more.
If you picture the cosmopolitan, shiny Miami, this is it. Condo skyscrapers and financial towers are everywhere.
While it can certainly make for a luxurious stay before your cruise, just be prepared to open your pocketbook. Hotels in this spot easily run above $200 a night, with some costing $500 or more.
In other words, if you are worried about your budget, then Brickell might not be a fit. One positive is that it's only about 5-10 minutes from the ships on cruise day.
Highly-Rated Hotels in Brickell
Other Considerations on Where to Stay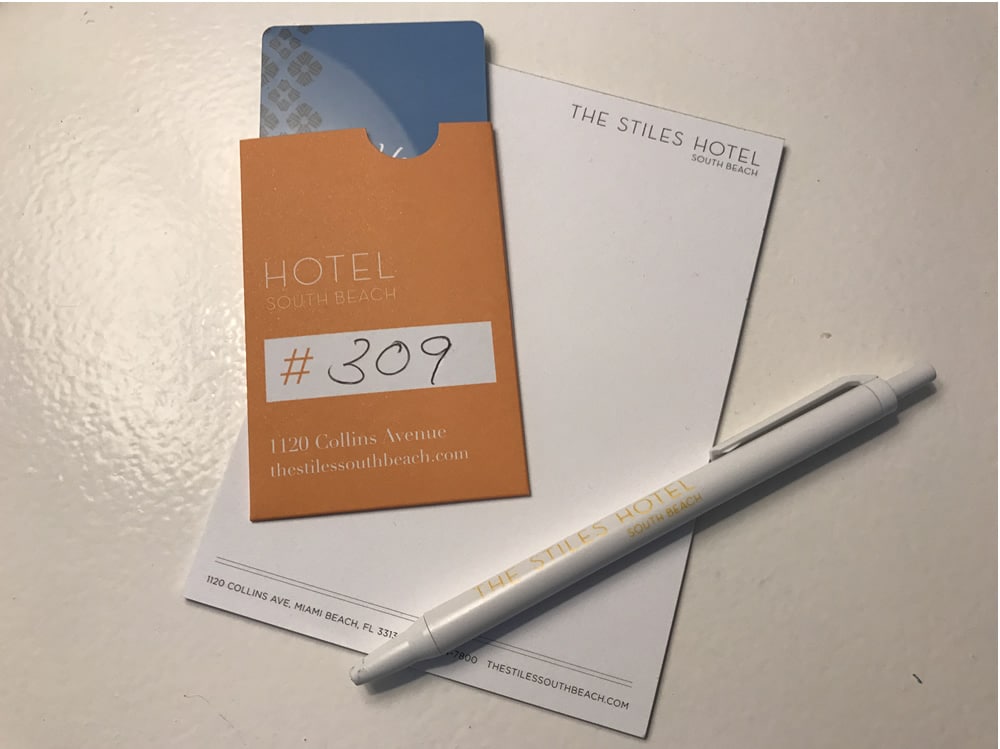 Part of where you stay before your cruise isn't just which area of Miami to sleep or being near the port. Many people look at the amenities offered by hotels. Most notably, this can include shuttles to the cruise port and parking packages.
Hotels With Cruise Port Shuttles
As mentioned, Miami is built to cater to cruise passengers as the busiest port in the nation. And with so many hotels, they all compete for cruise business.
One way they do that is offering shuttles from the hotel to the cruise port. This way, you don't have to worry about how you're going to get to the ship. Simply wake up, head down, and the shuttle will take you to the terminal.
Some hotels offer a shuttle as a package, while others simply have it as a service for guests. Either way, selecting a hotel with a shuttle can be a nice bonus.
For your options, see our entire page of 25+ Miami hotels with cruise shuttles.
Hotels With Cruise Parking
Driving to Miami? If so, then you'll need a place to park your car. The Port of Miami offers parking right on site, but it can be expensive. Rates can run into the hundreds of dollars for the convenience of leaving your car at the port.
As a service to win the business of cruise passengers, a number of hotels offer parking during your trip. Stay the night before you trip and your parking can be discounted or even free. If you plan on staying in a hotel anyway before you sail, this can save you a tremendous amount of money.
For your options, see our entire page of Miami hotels with cruise parking.
FAQ About Staying in Miami
Which Area Is Best to Stay in Miami for a Cruise?
The best area for you might be different for another traveler. For some, affordability is key, so staying near the airport is ideal. Others want to live it up in one of Miami's hotspots.
Personally, we think South Beach is a nice mix of the two. There are a number of smaller hotels that won't break the bank, but you are also in one of the most famous spots in the United States, along with a great beach to visit. Best of all, the ride to the cruise port is only about 10 minutes, making it easy to get to the ship.
Do Miami Hotels Charge Resort Fees?
Resort fees have become more common, especially in tourist areas. If you stay in Miami, you might have to pay this fee. Most large chain hotels don't charge the fees. But if you venture into the more popular tourist spots (South Beach in particular), then don't be surprised by the fee. It normally costs around $20-40 per night and comes with a few perks like a welcome drink.
How Much do Miami Cruise Hotels Cost?
Hotels range from less than $100 per night to more than $500 — and everything in between. Many people think of Miami as a flashy, expensive city. And it definitely can be that. If you want to stay in a hotel that costs a fortune, there are plenty of choices.
But you don't have to spend a lot if you don't want to. With so many hotels, there are plenty with moderate prices. In general, you can find plenty of nice stays that run between $100-$200 per night.