Given everything that's happened in 2020, many of us are no doubt looking forward to 2021. No more do we take for granted the normal things we used to do like going into an office, or sitting in a restaurant, or even taking a vacation.
And while cruise suspensions continue to be extended, there is hope that at this stage cases will get under control and hopefully we can see some sort of return to normalcy — and to cruising — in the year ahead.
Already there are many people looking forward to sailing again in 2021. A recent survey of more than 1,500 past cruise passengers reveal that the largest group believes sailing will return in the first half of the year. Meanwhile, Royal Caribbean recently reported strong demand for its cruises in the next year.
If the world can get a better grip on the crisis, then 2021 looks to be a promising year for the cruise industry as they hopefully get back to sailing.
That optimism led us to search for what is the absolute cheapest Royal Caribbean cruise from America for the next year.
What we found was something that seems perfect for testing the waters post pandemic. It's a short cruise with stops that offer a controlled environment and less time on the ship.
Specifically, it's a 3-day cruise from Miami, headed to Nassau and Royal Caribbean's private island CocoCay, at a price of $199 per person.
Itinerary
The ship departs from Miami – the most popular spot for cruises in the entire world. The first day you'll depart from Miami, sailing overnight to Nassau, in the Bahamas.
The second day of the voyage you'll be in historic Nassau. There you can do everything from swim with dolphins, head to one of the most beautiful beaches in the world, get a hotel daypass, or visit the Straw Market for souvenirs. See our list of things for cruise passengers to do in Nassau here.
But it's after Nassau that you'll get to the most exciting part of this short cruise. The next day you'll arrive at CocoCay, Royal Caribbean's private island.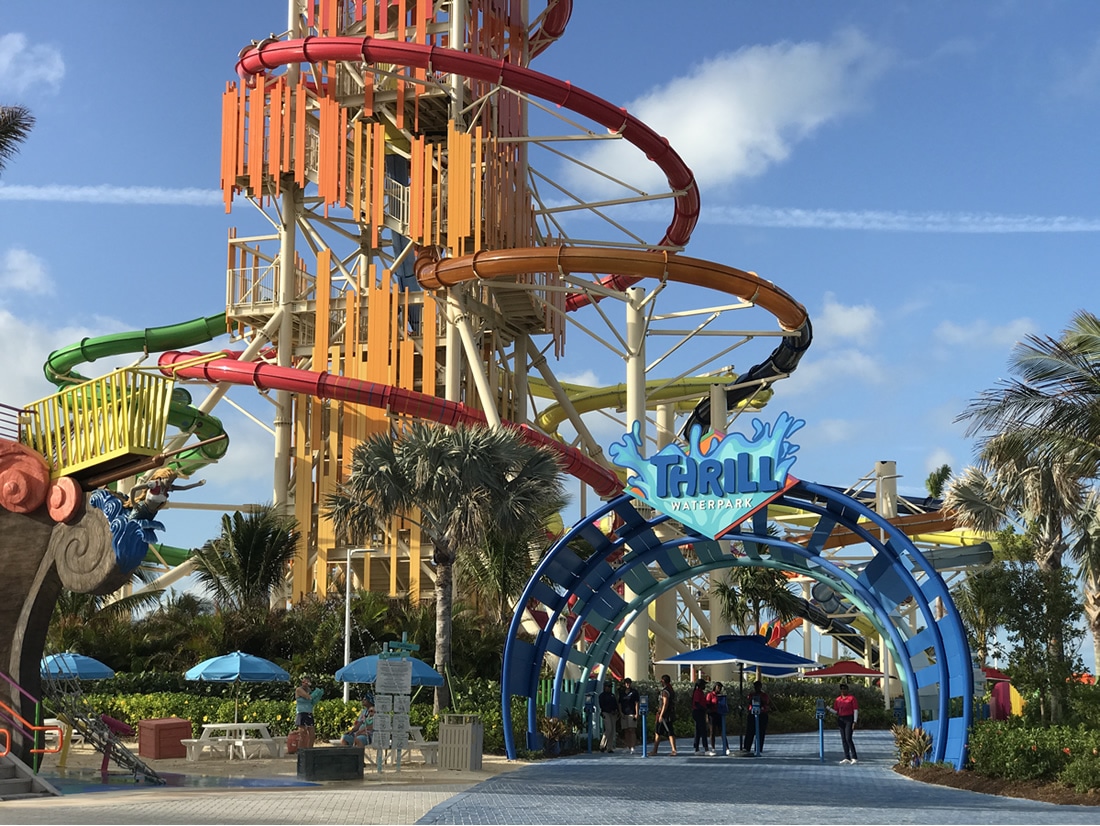 This island is the crown jewel when it comes to private paradises run by cruise lines. Here you can do everything from simply hang out on white-sand beaches to renting an over-the-water bungalow to visiting a full-fledged water park with one of the tallest waterslides in the world.
As well, your drink packages and wi-fi bought aboard the ship extend to this island and (most) food is included. This all combines to make it a popular port of call for Royal Caribbean guests.
Finally, you'll wrap up your cruise and head back to Miami for disembarkation early the next morning.
The Ship
This cruise is aboard Royal Caribbean's Navigator of the Seas. The ship was built in 2000, but was most recently refurbished in 2019.
Today it offers much of the latest that Royal Caribbean has to offer. That includes nearly 1,700 staterooms, pools, a solarium for adults, 10+ restaurants to eat and just as many bars. Eateries include all the classics, plus El Loco Fresh, Playmakers (sports bar), and even Starbucks
If you have kids (or maybe just for you), there is also an "Aqua Coaster" and other waterslides, as well as laser tag and an escape room. There are also dedicated kids areas, plus a splash pad, rock wall, and mini-golf for them to enjoy.
In short, for a quick three-day trip to the Bahamas with two ports of call (where you will presumably be off the ship) there's no way you can get bored on the Navigator with all of the things to see and do.
The Deal
As we mentioned above, the headline price for this cruise is $199 per person. That price is for an interior cabin.
You'll find this price on several dates, including January 8, 2021, January 22, and January 29. All trips leave on a Friday and get back first thing Monday morning meaning you don't have to miss much work.
But what will you actually pay?
After selecting the interior cabin and applying current deals, the price for two people, plus taxes, fees, and pre-paid gratuities comes out to $676.76.
That price is a far cry from the initial $199 headline, but still affordable for a couple looking for a quick getaway.
If you wanted to upgrade to a balcony cabin, then the price jumps almost $300 to $951.76 — or about $475 per person.
Note: One thing to keep in mind is that there's no guarantee that these cruises will sail. Royal Caribbean plans to return to sailing in November 2020, but that return to service date has already been extended several times. If you book one of these sailings and it is cancelled, you should have the option of either getting your money back or a 125% future cruise credit to put toward another sailing.
How to Find More Royal Caribbean Deals
Truth is that given the recent health crisis, prices are still strong on cruises. If you were hoping to find dirt-cheap prices, that seems unlikely to happen at this point. Cruise lines — including Royal Caribbean — are reporting solid demand for sailings. On top of that, most lines plan a gradual return to service, so the number of trips will be constrained.
That said, there are a few ways you can find cruise deals.
Sail at the cheaper times of year
The rule of thumb is that if you can sail when school is in session, you'll pay cheaper rates. This trip fits the bill. Leaving in early January, it's right after school goes back in session following the Christmas holidays.
Other "cheaper" times to sail include throughout the winter and fall months like September and October. Avoid high-demand times like the summer and Spring Break.
Book an inside cabin
Some people "have" to sail in a balcony cabin, but you'll find the cheapest rates when you select an interior room. If you're concerned about being in an inside cabin, consider how much time you'll likely spend outside your room.
When the ship docks at its scheduled ports, you'll want to spend as much time as possible experiencing what these destinations offer. When you're onboard, the ship itself provides a variety of options for food and fun. Since the cabin is just where you'll sleep and shower, you'll likely barely notice the small size on short trips.
Choose on an older ship
Fares for sailing aboard one of Royal Caribbean's newest ships tend to be much higher than a cruise on one of the line's older vessels. It's no coincidence that this cruise is aboard one of the older vessels in the fleet.
While older and smaller ships don't sound near as exciting as the biggest and newest ships, keep in mind they still offer lots to do and are regularly refurbished. That makes them great for budget cruisers.
Ready to learn more or book? You can learn more about this cruise – and other inexpensive trips – at RoyalCaribbean.com.