If you're looking for a deal on a Royal Caribbean cruise, then it looks like you better book to sail sooner rather than later.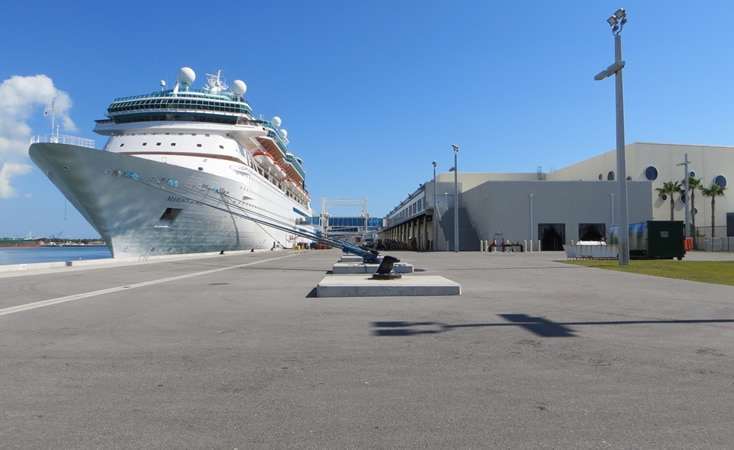 A new financial disclosure from the company says that prices are UP for 2021, despite all the hardship the cruise industry is facing.
On May 13, Royal Caribbean Cruises Ltd., the parent company of Royal Caribbean and several other cruise lines, published an update on its business in tandem with a new offering of secured notes to investors. The notes are being issued to provide the company with more cash to cover other debts while cruises are suspended.
In that update, the cruise line laid out to investors the impacts it is seeing from the coronavirus. Some of the interesting things we noticed included:
"The Company believes COVID-19 has impacted shipyard operations and will result in delivery delays of ships previously planned for delivery in 2020 and 2021."
"The Company estimates its cash burn to be, on average, in the range of approximately $250 million to $275 million per month during a prolonged suspension of operations."
"Given the impact of COVID-19, booking volumes for the remainder of 2020 are meaningfully lower than the same time last year at prices that are down low-single digits."
But what stuck out was that the company released that while prices for the rest of 2020 are down, future cruises in 2021 are actually seeing higher booking prices.
Specifically, the company said that "Although still early in the booking cycle, the booked position for 2021 is within historical ranges when compared to same time last year with 2021 prices up mid-single digits compared to 2020…"
That's surprising given the constant stream of negative headlines surrounding cruising, but it does make some sense.
While Royal Caribbean didn't offer details on who is booking, many cruises have been cancelled since March. If a passenger had a cruise cancelled, then they received either a 100% refund or a 125% cruise credit for a future trip. According to the company, about 45% have opted for cash refunds.
It seems possible that many passengers are using these refunds or credit to move their trip from 2020 to 2021, leading to more demand and keeping prices up.
No matter the reason, the fact that people continue to book sailings is a great sign for the industry as people look forward to getting back to traveling.
Just a few days ago TMZ reported that one major cruise agency saw Carnival bookings soar 600% after the cruise line announced a plan to return to sailing in August (assuming it's safe).
It's obvious there is still demand for cruises when they return.
As of now, Royal Caribbean says it hopes to sail again June 12. Given a "No Sail Order" from the CDC for the cruise industry and the ongoing pandemic, that seems optimistic. When the cruise line does return, however, there will certainly be a number of excited passengers.