In another dramatic move designed to stem the spread of the deadly 2019-novel coronavirus, cruise lines around the world have now banned passengers and crew who've been to China in recent weeks.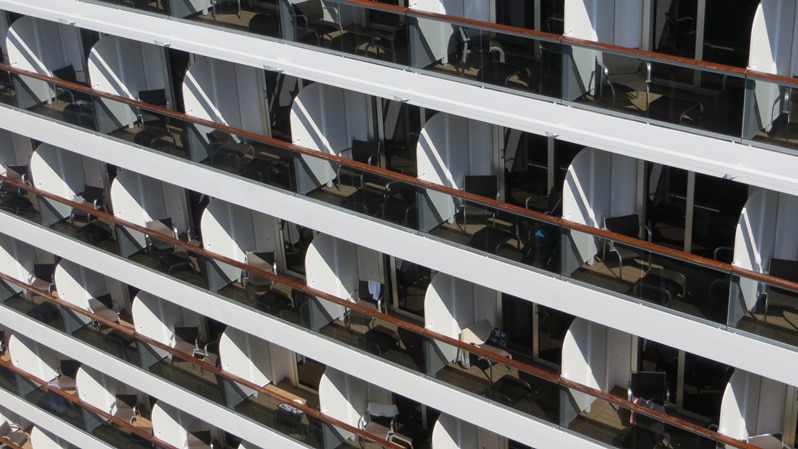 The news comes from an announcement by the Cruise Lines International Association (CLIA). This group is a far-reaching organization that represents the cruise industry as a whole.
On January 30, the organization announced that:
"CLIA Members have suspended crew movements from mainland China and will deny boarding to any individual, whether guest or crew, who has travelled from or through mainland China within the previous 14 days."
That means those who have been to China since about January 17 will no longer be allowed to board its member cruise ships. There is no timetable mentioned in the announcement on when this ban might be lifted.
As mentioned, this applies to CLIA members, which include the largest cruise lines in the world. Members include all of the following, plus 20 additional cruise lines:
Carnival
MSC Cruises
Norwegian Cruise Line
Royal Caribbean
Princess
Celebrity
Disney
In fact, Royal Caribbean has posted on their website a statement confirming that any guests or crew — no matter what nationality — who has been to mainland China or Hong Kong in the past 15 days before their sailing "will be unable to board any of our ships."
Others, including those holding Chinese passports or those who've been in contact with someone who has recently been to China, will receive additional screening before boarding.
Cruzely mentioned last week how some cruise lines could cancel cruises in response to the coronavirus outbreak. Soon after, announcements were made that lines canceled cruises, including several trips from Royal Caribbean.
The outbreak has yet to show signs of slowing, so these new rules could be in effect for the foreseeable future. As well, more cancellations could be on the horizon.
Cruise lines are not alone in having the virus cause disruptions. American airlines have stopped flights between the U.S. and China while major multinationals like McDonald's and Starbucks have had to shutter locations.