Cruising and drinking go together like peanut butter and jelly. Sure, you don't have to drink if you don't want to, but it's by far one of the most popular things to do on the ship. You only need to look to the dozen or more bars that dot a modern cruise ship to know that having a drink is a popular pastime at sea.
The one drawback of that love of drinking is that it can get extremely expensive. Beers on a ship can cost about $8 after gratuity. Want a cocktail? Expect to spend $10-12 each. It would be simple to rack up a $100 bar tab on a single evening.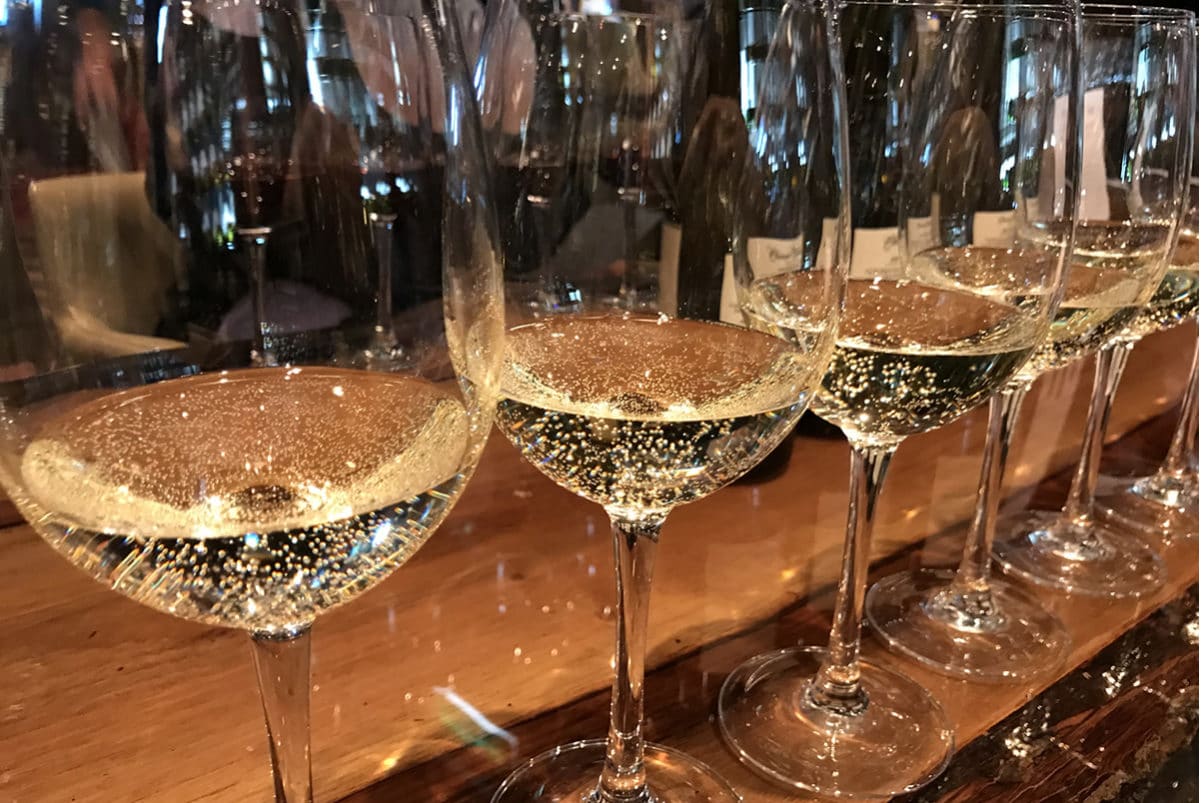 Enter cruise line drink packages. For those that plan to drink heavily on their cruise, these packages are the perfect solution. You simply pay one set daily price and then you get pretty much anything you want to drink on the ship (some exclusions do apply). So instead of worrying about your bar tab, you know exactly what you've spent and can just enjoy yourself.
Now, you should know that cruise lines wouldn't have these packages if they couldn't make money on them. There are a few rules around the packages that can make them more expensive for passengers.
First, drink packages have to be bought for the entirety of the trip. While you are charged on a per-day basis, you have to purchase them for every day of the cruise. Second, if one adult in a cabin purchases the drink package, then usually all adults have to buy it as well. This prevents people from buying one package and sharing it.
Finally, don't forget that gratuity — ranging from 18-20%, depending on the cruise line — is tacked onto that daily amount. So the $80 per day drink package actually costs closer to $96 per day after gratuity.
But the biggest factor in how much you'll spend on a drink package is obviously the price. What's surprising is that cruise lines have wildly different prices. In fact, some can charge nearly twice as much for a drink package as another.
When it comes to alcohol, there's no reason to pay more on one cruise line than another. After all, it's not like one cruise line serves alcohol that's twice as good as the other; they all serve popular and well-known brands so your drinks are largely the same across lines.
If you're wanting the cheapest drink package, we've looked into the costs of each to bring you the best deals for your next cruise. Keep in mind that the drink packages we're referencing here are those with alcohol included. Non-alcoholic drink packages are much cheaper than those shown below.
Cheapest Overall Drink Package: Carnival
If you simply want the cheapest drink package purchased outright, then Carnival is the ticket. They offer two prices for the CHEERS! package. First is $51.95 per day (plus 18% gratuity on that amount) if you pre-purchase the drink package online before you cruise. Wait until you board the cruise ship and the price goes up to $56.95 per day, plus gratuity.
For this amount you get up to 15 alcoholic drinks per day, covering individual drinks up to $20 per glass. In most cases, if you can drink it, then the CHEERS! package covers it.
To see how much you'll spend total on the package during your specific cruise, use our free Drink Package Calculator here.
One thing to note is that each adult in the stateroom must purchase the package on Carnival if one person does. If you have one person in the cabin that drinks and another that doesn't, keep this extra cost in mind. For all the details of the Carnival CHEERS! package, see our article here.
Cheapest Sale Package: Norwegian Cruise Lines
While Carnival offers the cheapest drink package in terms of the upfront price, you can find cheaper packages via sales. Case in Point: Norwegian's "Free at Sea" offer.
Here's the gist — when you book this sale, you get a number of free perks with your cruise. The number of perks you can choose depends on the type of cabin you choose. More expensive cabins get passengers more perks.
One of the perks is a free beverage package. That means if you book the "Free at Sea" offer, you can get the drink package at no additional charge.
Now there is some fine print you should know about.
First, just because the drink package is free doesn't mean you won't pay anything for it. Norwegian charges a 20% gratuity on the value of the package. Right now it is priced at $99 per day, so with the 20% gratuity, you'll spend $19.80 per day for the "free" beverage package.
One other thing we've noticed is that booking the offer that gives you the beverage perk actually means you'll pay a higher cruise fare. Fares can be hundreds of dollars cheaper when you book a "Sail Away" room, which aren't eligible for the "Free at Sea" offer.
In other words, that "free" beverage package can end up costing quite a bit. That's why we consider Carnival's CHEERS! package to be the cheapest drink package from a cruise line.
Must-Know Details About Packages
Truth is, while drink packages are simple to understand, there is a lot to know before you purchase one. To help you out, we have a full breakdown of everything you need to know about drink packages, including all the fine print and prices.