Want to save serious money the next time you take a cruise? We have you covered.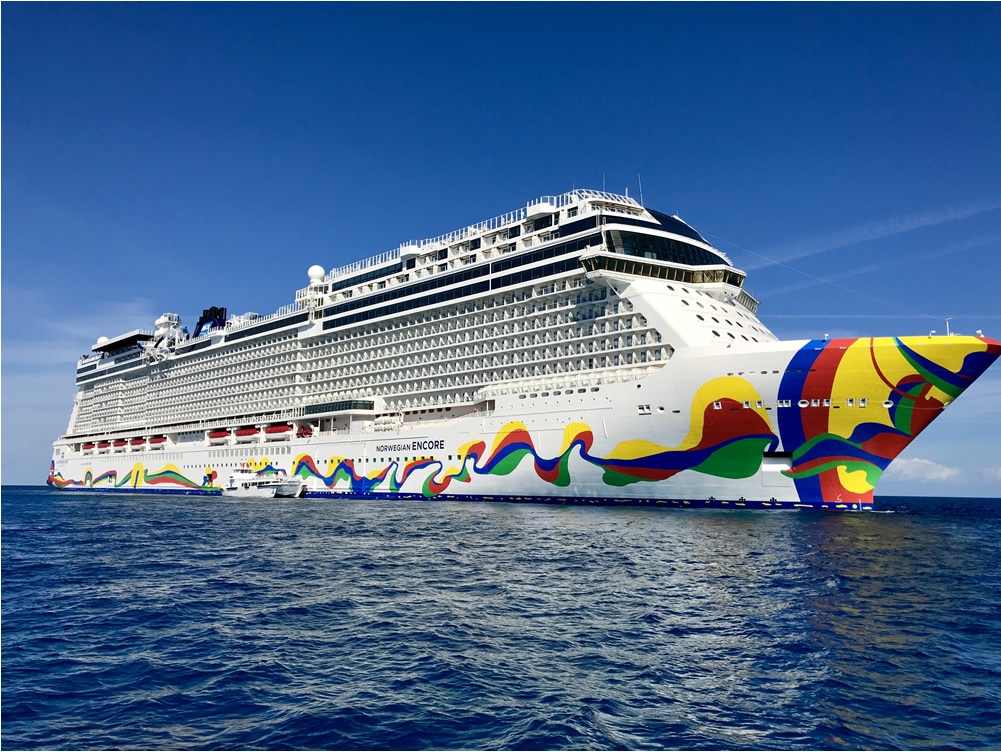 Truth is that while you can still find some mouth-watering deals on cruises — and you still get a lot for your money — the price of sailing has gotten more expensive in recent years.
These days cruise ships run at full capacity, while they continue to get larger and more extravagant. Not only are cruise fares seeming to climb, but the lines are charging higher prices for the things on board.
It might cost $14 for a cocktail (plus gratuity)… or $20 to ride a go-kart on a ship… or even $25 for Internet and even $100 a day for a drink package.
Put simply, if you don't watch your budget, you can easily spend hundreds and even thousands of dollars more than you expected on your next cruise.
The good news is that there are some simple ways that you can save tons of money on your sailing. Below, we've highlighted our top savings ideas that can save you up to $1,000 (or more!) on your next cruise.
These aren't little tweaks here and there that might save you a dollar or two. The tips below are the big factors that can help you save large amounts of money.
Sail When School Is in Session
Want to save the biggest amount of money? The biggest difference in the price you pay for your cruise has to do with the time you set sail — NOT when you book your cruise or the sale that's currently running.
The rule of thumb is that prices are cheapest when school is in session. That's because it's harder for families to set sail during this time, leading to less demand. Cruise lines cut fares to entice people to book.
So how much can you save? Look at this cruise we found aboard Royal Caribbean's Symphony of the Seas — one of its biggest and newest ships. The cruise departs Miami, with stops in Labadee, Falmouth, and Cozumel on a seven-night trip.
Book the trip in mid-July and the price per person for an interior cabin is $1,048 before taxes and fees. But that exact same cruise departing in mid-September is $731 per person.
In other words, a couple traveling would save $634 on the cruise fare if they sail in September versus just two months earlier in July.
And that's just one example…
We found a Norwegian cruise that's a quick 4-day cruise from Miami to the Bahamas aboard Norwegian Cruise Lines. This trip aboard the Norwegian Sky sails regularly throughout the year.
Want to get aboard? A trip departing in February costs just $149 per person for an interior cabin before taxes and fees.
But that same exact cruise departing in mid-July costs $739 per person! That's $590 more per person, or $1,180 for a couple traveling together!
Book Packages Ahead of Time
If you are sailing and you know that you're going to book extras on the ship like specialty restaurants, drink packages or Internet deals, then book them ahead of time.
Each cruise line has online access after you book your cruise where you can make reservations or pre-purchase packages. The great thing is that they also offer discounts for booking them early.
How much can you save? We've seen discounts for some lines like buy one drink package, get another one for 50% off. For a drink package that costs $70 per day, that deal saves you nearly $250 for a week's cruise.
As well, if you book early, then you can start enjoying your packages the minute you get onto the ship instead of trying to go sign up right when you board.
Skip the Internet
Want to save a bundle? Go ahead and skip the Internet if you don't absolutely need it.
Internet on a cruise ship is nice here and there to check in back home, but most of the time you need to sign up for a package that includes access for the entire time you cruise. At about $20 per day, that means a week cruise will cost you $140 for online access. That's likely twice what you pay for an entire month of Internet at home.
You can save some money by booking a package ahead of time, but you'll save even more by skipping it altogether. If you need some online access during your cruise, then wait until you get into port. Some ports of call have free wi-fi in certain spots, or you can find an Internet cafe.
Just remember that only a few years ago the vast majority of people sailed without Internet access at all. You'll definitely survive without it!
Stay at a Hotel With Cruise Parking
If you are driving to the cruise, then prepare to open up your wallet. After all, you need to park your vehicle while you sail.
Parking at the port can get expensive. It's common to find prices of $20+ per day to park at the ship.
The good news is that many hotels near ports cater to cruise passengers. As a perk to staying with them, some hotels have deals that allow you to simply leave your car at the hotel for free or at a discount over parking at the port.
Considering it can cost $150 in some ports to park for a week, this can save you a ton of money. In fact, you can sometimes book a hotel and get free parking, still spending less than you would simply parking at the port.
To help you out, we have a list of hotels with cruise parking for every major port.
Do Your Math on Drink Packages
We've mentioned drink packages earlier and for good reason. Having a drink is a major part of taking a cruise. Meanwhile, the costs can also add up.
But before you book that drink package, it's important that you do the math and understand how drink packages work.
The basics are simple — you can book a drink package for one daily charge and drink your fill without having to worry about the bill. So you will pay something like $65 per day and you are covered while you drink on the cruise ship.
There are some finer details, however. First, you have to get the drink package for every day of your cruise. Second, if one adult in the cabin purchases the drink package, then every adult in the room usually has to buy it as well. Finally, there is also a daily gratuity added onto the cost.
That means if you drink and your spouse doesn't, you still need to buy two drink packages. And if you are off the ship in port or simply don't feel like drinking much one day, you still pay full price for the package.
This is why we think everyone should do the math on the drink package before they buy. (Use our free drink package calculator here.) The cost is simply too expensive if you don't get your money's worth.
As a baseline, if you aren't drinking between 5-7 cocktails or 6-8 beers per day, it might not be worth the money.
Interested in other ways to save money? See our 32 tips for saving money when taking a cruise.