When you're excited for the cruise you just booked, there's hardly a worse feeling than seeing that the price has dropped… after you've already paid.
In fact, we see this sort of thing happen across many industries — from airline tickets that get cheaper to discounts on cable for new customers while you're stuck paying a higher price. It can be infuriating to know that you're paying more than someone else who is getting the exact same service.
The good news? While you might be stuck paying more with other companies, we've found that many times (although not always) you can get cruise lines to match their new lower prices after you book. You can sometimes get the difference refunded to your credit card or sometimes the refund might be in the form of onboard credit.
Now as you might expect there are tips you can use to increase your chances of getting a refund on the amount you paid. Here's what we suggest to get the best outcome…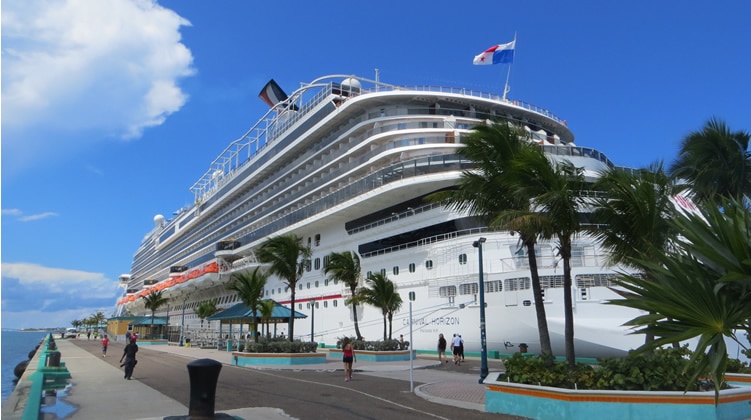 The First Thing to Do: Check Cruise Prices Within Two Days After You Book
When it comes to getting a refund, there is an advantage to seeing a price drop right after you book. For example, Norwegian Cruise Lines has a "Best Price Guarantee." If you find a lower price for your cabin on the company's website within 48 hours of booking, Norwegian will either re-price your cruise at the lower price or you will receive 110% of the difference in onboard credit.
Royal Caribbean, Celebrity, and Carnival have a similar 48-hour guarantee, where you'll receive 110% of the difference in onboard credit.
For all of these situations the websites say that you'll need to file a form (available at the links above). If you'd rather call an agent, that may speed up the process without having to worry about forms.
The bottom line: If you book a cruise, it pays to check back within two days to see if the fare has dropped.
Know That Different Fares Offer Different Options
Believe it or not, there are often several types of fares offered by the cruise lines, even for the same type of room. For example, Carnival has different fares like Early Saver, Super Saver, and Pack & Go rates. Different fare types usually have different fine print — especially when it comes to price protection.
In this case, the Early Saver rate from Carnival offers price protection. If you find a lower price (even after the initial 48 hours), then you can get the difference back as onboard credit or a free upgrade. This rate is only available for those booking early — usually a minimum of 2-3 months in advance of sailing. Other rates like the Super Saver and Pack & Go aren't available for the price protection.
This isn't to single out Carnival. Other cruise lines also have different fare options across rooms. But before you book, it's a good idea to read through the terms of that fare and see if it offers any sort of protection should the cruise fare drop.
Early Bookings Offer the Most Flexibility
The rule of thumb is that the earlier you book, the more flexibility you will have in getting a reduced fare. That's because of deposit dates. Most cruise lines require full payment of your fare within 60-90 days of the departure. But book earlier than that and all you need to pay is a deposit.
With only your deposit at risk, it's less of a financial burden for you to cancel your cruise and rebook at a lower rate. So if you put down a $200 deposit, but then see your cruise for $400 less a couple of weeks after booking, you might lose the deposit as a cancellation charge but gain $400 from the lower fare.
That's why even though there may be a charge for cancelling, it could be worth it. Waiting an booking later leads to higher cancellation penalties, making it less likely to be worth the change in fare.
Pay Your Cruise Slowly
Similar to early bookings that require only a deposit to book your fare, you can also help yourself by paying your cruise off as slowly as possible. Just like only paying a deposit instead of a full fare, paying a little bit at a time gives you more flexibility in getting a refund if the price drops since you don't have as much money at stake.
Call the Cruise Line (And Be Polite)
As you can see above, if the price is lowered within 48 hours of your booking, you can fill out a form to get your refund. But what if it's past the 48-hour mark? We highly suggest giving the cruise line a call — even if it's after any sort of price match deadline or even if you have a fare that is supposed to not have any price protection.
We've found that you can sometimes get an agent who is helpful and that can pull strings to help you out to get a refund of the price difference or onboard credit. This certainly isn't always the case, but it never hurts to ask.
For example, we've personally had a great experience with Norwegian Cruise Lines, who refunded us a $40 price drop. And all it took was a phone call.
Remember, the cruise lines want to have happy passengers that are excited to cruise with them time and again. Making exceptions for small amounts of money can go a long way in keeping guests happy.
The important thing to remember is to be polite to the agent and realize that just because the price dropped doesn't mean you are always eligible for the difference to be refunded.