If you're about to sail on a Norwegian cruise, then it's likely that you've already seen mentions of the drink packages for sale — or included in the "Free at Sea" offer. You might be wondering how they work and if they are worth the cost.
Put simply, the packages make it easy to enjoy drinks on the cruise ship without worrying about a bill. You sign up for the package and pay one set daily amount. Then you can drink almost anything on the ship — and as much as you want — without having to keep track of your tab.
But while the idea behind the drink packages on NCL is simple, there is a bit of fine print that comes along with purchasing. Meanwhile, there are no doubt other questions that come up for many passengers.
To help you figure out if the drink package is worth it — and if you want to buy it for your cruise — we've answered some of the most common questions.
What Drink Packages Does Norwegian Cruise Line Offer?
If you're sailing on Norwegian and want an alcoholic drink package, then you have a few options.
The first package is the "Unlimited Open Bar Package." This is your classic drink package that every cruise line offers. For $109 per day (or included if chosen as part of the "Free at Sea" offer), you get a wide variety of drinks aboard the ship.
This includes beers, wines, cocktails, and sodas plus juices. In simple terms, you can get almost anything on the ship that's priced less than $15 per glass. And unless you have premium tastes, your favorite liquors will be included.
The alternate package is the "Premium Plus Beverage Package." Priced at $138 per day, this is Norwegian's more expensive and higher-end package. It includes everything in previous package, but also high-end spirits like The Macallan Quest and Veuve Clicquot champagne . You can also get a number of different bottles of wine with dinner, instead of just by the glass.
How Much Do The Drink Packages Cost?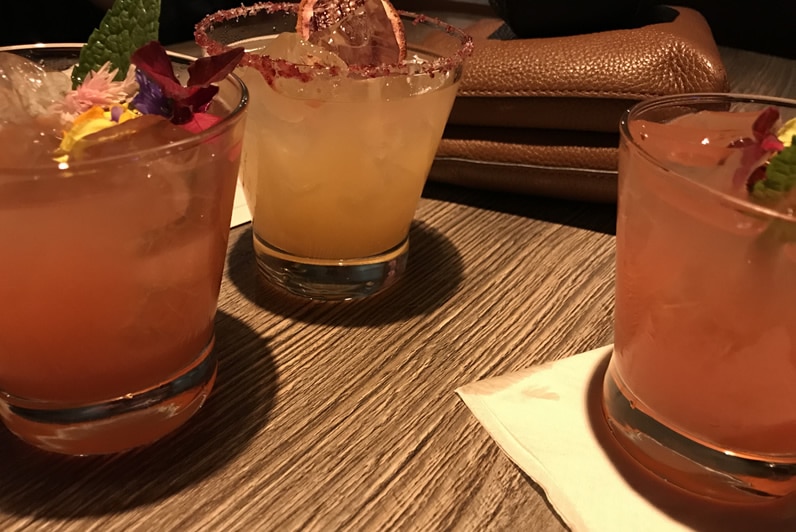 Whichever drink package you choose on Norwegian, you should expect to spend some cash.
The Unlimited Open Bar Package runs $109 per person, per day. In addition there is a 20% gratuity that's tacked on to that cost. That comes out to $130.80 per day. So for a 7-day cruise, you will spend $915.60 for a single person for the Premium package.
The Premium Plus Beverage Package costs $138 per person, per day. There is also the same 20% gratuity that is automatically added. For this package, you'll spend $165.60 each day when the gratuity is added, for a total of $1,159.20 for a week-long cruise.
However, with the Free at Sea offer (covered below) and other discounts, many people don't end up paying this amount.
Members of NCL's Latitudes Rewards program also receive an instant 30%-50% discount on the price of the Unlimited Open Bar Package. So if you've sailed as little as one night with the cruise line, you'll pay significantly less for the offer.
What's the Difference Between the Drink Packages?
While the drink packages are similar, they are not the same. Let's start with the Unlimited Open Bar Package, which is going to be the most popular on the ship.
This package provides drinks ranging from sodas to beers to cocktails to glasses of wine. What it doesn't include are the highest-end spirits as drinks over $15 per glass. Also notably absent is bottled water, fresh-squeezed juices (other juices are included), and premium coffees like Starbucks that are served on the ship. However, if you're wanting the package to drink beers, have some glasses of wine with dinner, or a margarita by the pool, then you'll be covered.
For those who want pretty much anything on the ship, then you might be interested in stepping up to the Premium Plus Beverage Package. Here, you get everything included in the lower-tier package, but also higher-end spirits included (no per glass limits are mentioned), as well as juices, bottled water, Starbucks drinks, energy drinks, and even some bottles of wine when dining.
What's Not Included in the Drink Package?
As explained above, different packages will have different exclusions. Where you'll find the most surprising exclusions is that the Unlimited Open Bar Package doesn't include things like Starbucks coffee, bottled water, fresh-squeezed juices, or energy drinks. These are included on the Premium Plus Beverage Package.
Also, neither package includes anything in the mini-bar or room service beverages.
What if My Drink Is More Than $15 Per Glass?
The Unlimited Open Bar Package has a limit of up to $15 per drink (menu price, before gratuity). If you purchase a drink that's more than $15 on the menu, you'll be charged the excess over $15.
So an $18 drink would cost you $3, plus the 20% gratuity on the extra amount. Fortunately, this includes only some drinks on the cruise.
Is Gratuity Included in the Cost?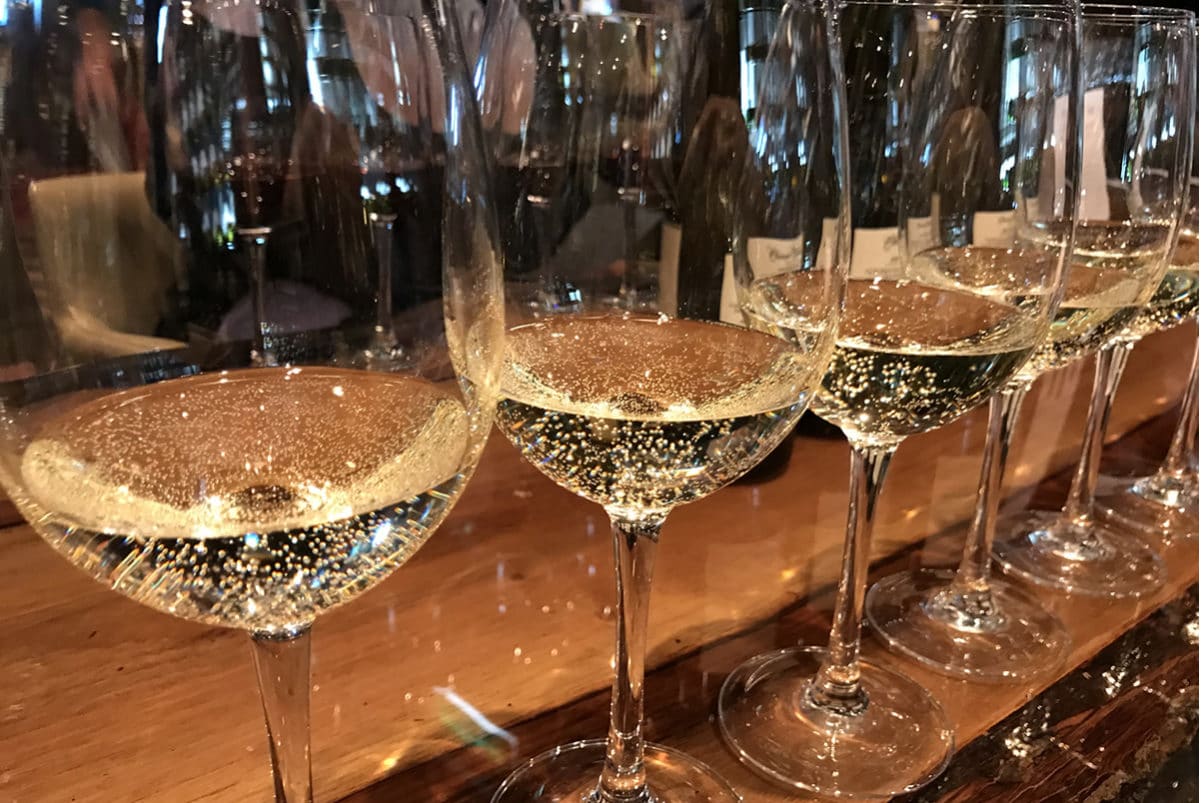 Gratuity is not included in the headline price. On Norwegian, the drink packages carry a hefty 20% gratuity charge in addition to the base price. So for a $109 a day drink package, you'll actually pay $130.80 per person. For the $138 drink package, you'll pay $165.60 each day.
When you order your drink, however, the gratuity is already taken care of. There's no need to tip additionally unless you simply want to show some more appreciation of the bar staff.
What If I Get the Drink Package Through the Free at Sea Offer? Do I Pay Anything?
Norwegian's Free at Sea offer has proven popular, and the cruise line has continued to offer it for quite some time now. Put simply, the Free at Sea program gives you your choice of free perks, ranging from a free drink package to free Internet to free/discounted airfare.
If you get the drink package for free, just know that you will have to pay the gratuity on the package, despite the cost being free. In this case, the $109 Unlimited Open Bar Package charge is waived, but the daily gratuity of $21.80 per person, per day (20% of the advertised price) still applies.
So on a week-long cruise your "free" drink package would actually run $152.60.
Does Everyone in the Cabin Have to Purchase the Package If One Person Does?
Yes. Obviously you don't have to purchase a drink package at all. But if one person in the cabin does, then everyone will have to as well.
Likely as a way to limit the sharing that would otherwise go on, Norwegian requires all adults in the cabin to purchase the beverage package if one does.
If you have a situation where one person wants the package and the other person doesn't, then we suggest giving the cruise line a call to explain the situation. They may not be able to help, but we have heard stories on some cruise lines of being able to offer leniency on buying the package if you explain your situation.
We would especially think a health situation (such as one person being pregnant) would help your case on not having to buy two drink packages.
Also, if someone is under 21 years old on your cruise, then they must purchase the soda package if the adults buy an alcoholic package.
How Do I Buy the Package?
Buying the package is easy. Before your trip you can purchase the package online through your account. Don't want to do that? You can also call the cruise line and get the package ordered so that you can enjoy it once you step on the ship. Finally, you can order the package on the ship once you arrive.
Can I Share Drinks?
No. It's tempting to think that one person will simply buy the expensive package and then slip their partner drinks when they want them. This is against the rules.
How will the cruise line be able to tell if you are sharing? Truth is that it can be hard for them to catch unless you are simply extremely obvious. This is likely why Norwegian Cruise Line makes all people in a cruise cabin buy the package if one person does. It minimizes the problem of sharing between people.
Do I Have to Buy the Package for the Entire Cruise?
Yes. It would be nice if you could simply buy the drink package on the days you wanted it. For instance, maybe you want to take a break from drinking for a day or plan on being in port and away from the ship. We wish you could not have to pay for the package on days like these.
Instead, you must purchase the drink package for the entire cruise — not just select days.
How Many Drinks Can I Buy a Day?
Some cruise lines put limits on the number of drinks you can purchase in a day with the drink package (notably Carnival limits passengers to 15 alcoholic drinks in a 24-hour period). We've heard of no such limit for Norwegian. Searching through the terms shows no mention. However, if you are obviously inebriated, don't be surprised if the bartender refuses to serve you.
This unlimited rule applies to both alcoholic and non-alcoholic drinks. So you can also buy as many non-alcoholic beverages as you want.
How Many Drinks Can I Buy at One Time?
Norwegian allows those with the drink package to order two drinks at the same time. Want a beer and a margarita? Or just simply want to try a couple of glasses of wine? Or maybe you just don't want to have to get up to get another beer after you finish the first one? No matter, you can get two drinks in one transaction.
Does the Package Work on Harvest Caye and Great Stirrup Cay?
Norwegian Cruise Line has two private islands that it visits — Harvest Caye and Great Stirrup Cay.
On Harvest Caye there are a number of bars and restaurants, but even though the island is run by Norwegian, the drink package will not work here. You have to purchase any beverages out of pocket. Of course, you could always head back to the ship while docked and get a drink, but that's a long walk.
That said, the package does work on Great Stirrup Cay. Like Harvest Caye, the island has a number of bars for you to enjoy, and it's a nice perk that the package extends to the island. This is a great way to help you get your money's worth even if you aren't on the ship.
Is Norwegian's Drink Package Worth It?
Of course the big question is whether or not the NCL drink package is worth it. The answer to that depends a lot on your personal habits when you're on vacation.
Here's some general details on whether you'll find the package worth it for you…
First, consider how you drink when you are on a vacation. For example, some people don't feel like they are on vacation unless they have a drink in their hand. Others may drink heavily here and there, but like to take breaks on some days. The thing to remember is that you pay for the drink package each day of the cruise. So if you like to drink but also take breaks on some days, then you might not get your money's worth.
Second, you want to factor in whether or not the second person in the cabin will have to buy the package and if they will use it. Say a husband wants the package but has a wife who barely drinks. In this case, you may not get your money's worth as it is essentially paying twice for one drink package.
Finally, you want to run the possible math on how much you'd spend with the drink package versus without the package.
At $109 ($130.80 with gratuity) per person, per day for the basic package, Norwegian has one of the most expensive packages around. But many people get the package for free with the Free at Sea offer. And then there is a sharp discount for members of NCL's loyalty program should you buy the package a la carte. No matter what you pay, it's important to have a handle on what you'd spend and compare it to the drink package price.
On the ship, beers run $6-8. Wine runs $10-15 a glass, and cocktails run $12-15 each. If you're paying full price for the drink package, you can see that you have to drink a considerable amount each day to breakeven.
If you want some help in estimating what you'd spend, see our Cruise Drink Package Calculator here. It will give you an idea of how much you'd spend on everything from water to soda to beer to cocktails and compare it to the package price.
Have more questions about the drink package? Let us know in the comments below.