Norwegian Cruise Line Holdings Ltd. — the parent company of Norwegian Cruise Line, Regent Seven Seas Cruises, and Oceania Cruises — filed suit yesterday against Florida's Surgeon General, asking the court to toss out rules that say the cruise line can't require proof of vaccination to sail.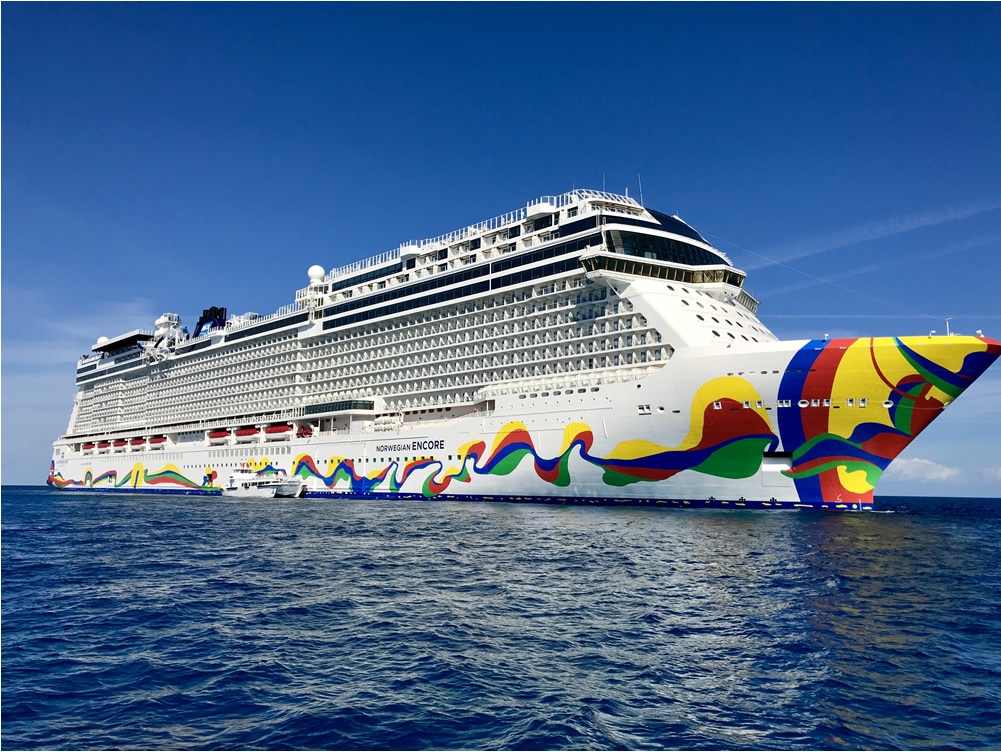 "While NCLH would require documentation confirming that its passengers have been
vaccinated (per the consensus of experts, the desires of passengers, and NCLH's commitments to CDC), the State of Florida has recently enacted a law… that expressly prohibits NCLH from requiring such documentation as a matter of Florida law.," the suit, filed in Florida's Southern District says.
"The upshot places NCLH in an impossible dilemma as it prepares to set sail from Florida: NCLH will find itself either on the wrong side of health and safety and the operative federal legal framework, or else on the wrong side of Florida law."
The filing goes on to say that the cruise company is "duty-bound to protect the health and safety of its personnel and passengers" but it can't operate with the "crushing penalties of up to $5,000 per passenger" that the current law inflicts.
NCLH's filing says the Florida law conflicts with several federal rules, including the CDC's Conditional Sailing Order and the First Amendment as it "restricts the transmission of information based on its content."
Norwegian Wants 100% Vaccination on its Ships
At present, Norwegian plans to resume sailing from Miami starting August 15, 2021. It's not clear if that will stay on schedule given the cruise line's desire to sail from Florida with fully vaccinated cruises.
"Only with the benefit of prompt judicial relief suspending Florida's prohibition can NCLH's passenger cruises proceed as currently planned starting August 15," the filing says.
Through October 31, the cruise line requires everyone on its ships — 100% of both guests and crew — to be vaccinated. That means children ineligible for the vaccine or those who refuse the dose can't sail on the line.
According to ABCNews, Florida Governor Ron DeSantis' press secretary said that by requiring vaccine proof Norwegian is "discriminating against children and other individuals who cannot be vaccinated or who have opted not to be vaccinated for reasons of health, religion, or conscience."
How Other Lines Are Dealing With Florida's Law
Of course, cruise lines have a strong incentive to sail with as many vaccinated passengers as possible. The industry is under a microscope with any cases found on ships making national headlines. The CDC has also emphasized the risk of sailing unvaccinated in its travel warnings.
So far the cruise lines have worked around the Florida rule by requesting — but not demanding — proof to sail on cruises from Florida. There are also more rules in place on the ship if sailing unvaccinated.
For instance, Royal Caribbean allows passengers to decline showing proof or to sail from Florida without the vaccine, but requires testing for unvaccinated passengers (if eligible for the shot) at their own expense, as well as travel insurance coverage. The rules can add hundreds of dollars to the cost of sailing, creating an incentive to sail vaccinated.
And in places where proof is allowed, ships are sailing with at least 95% of passengers vaccinated, which allows them to ease restrictions on things like masks and distancing as laid out by the CDC.
However, the experience of sailing without the shot if the cruise doesn't meet the 95% vaccine threshold is very different. On initial cruises aboard Freedom of the Seas from Miami, Royal Caribbean doesn't let unvaccinated passengers play in the casino, enjoy the spa, or eat in some restaurants. This is on top of the expensive testing charges and requiring insurance.
As Port Canaveral CEO Capt. John Murray recently explained, "If I'm going to get on a ship [unvaccinated], they're going to charge me for testing. They're going to charge me to make sure I don't go into any areas that are reserved for vaccinated people. And bottom line, the cruise won't be much fun, and it's going to be more expensive."
Tensions Have Risen for Months
The suit called the legal action a "last resort," and the tension between Norwegian and the state laws has brewed for months. While other lines have made relatively subdued public comments regarding the law, Norwegian Cruise Line Holdings CEO Frank Del Rio has been sharper in tone.
In an investor call months ago, he even suggested that his ships could leave the state:
"We've had discussions with the governor's office. Those continue. It is a classic state versus federal government issue. Legally, lawyers believe that federal law applies and not state law. I'm not a lawyer. And we hope this doesn't become a legal football or a political football."

"But at the end of the day, cruise ships have motors, propellers and rudders, and God forbid we can't operate in the state of Florida for whatever reason, then there are other states we do operate from, and we can operate from the Caribbean for ships that would otherwise go to Florida."

Frank Del Rio, CEO, Norwegian Cruise Line Holdings Ltd.
In the weeks and months since that comment, the cruise line has not backed down from its insistence on 100% vaccinated sailings, despite rivals returning to sailing.
Now it's up to the court to give its opinion on whether Norwegian or the State of Florida is going to get their way.