Who hasn't gone on a cruise and thought, "I could do this forever"?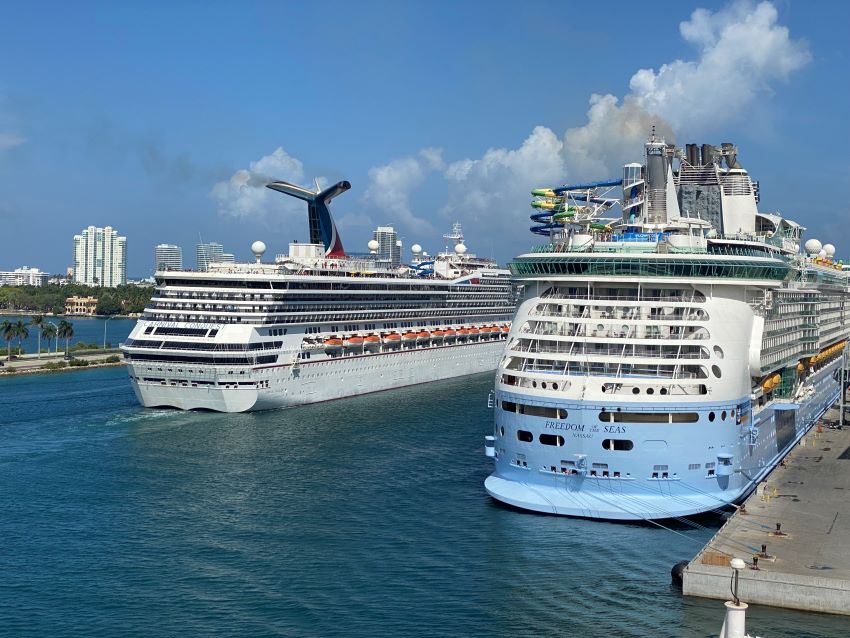 The idea of retiring from the rat race and living out your days on a cruise has great appeal for some people.
There's no cleaning, no cooking, and no lawn to mow. You don't have to worry about doing the dishes or paying an electric bill. There's always something going on, new people to meet, and every day you wake up to some of the most beautiful views in the world.
Add to that the fact that Internet access allows many to work remotely from anywhere, and wi-fi is widely available on any major cruise ship. That means even if you don't want to completely retire, but instead work from the cruise ship, it's technically possible.
Of course, not everyone can run off and live on a cruise ship, but that doesn't mean you can't dream.
And the first question that comes to mind when you think about escaping is how much it would cost to live aboard a cruise ship?
So how much would you have to pay? Is the total cost even realistic? We recently priced out the cost of living on a cruise ship for an entire year.
The result? Just know that you'll definitely need to open your wallet to live full-time in paradise.
Where You'll Spend Money on Your Cruise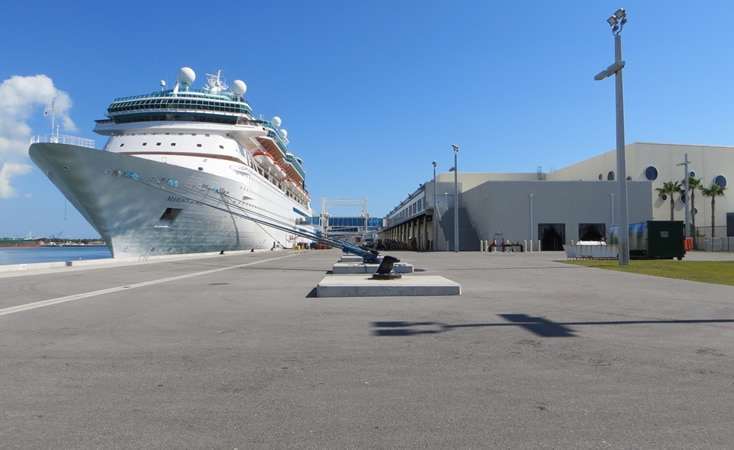 Head to any cruise website and you'll see plenty of cheap headline prices. Cruises starting at a few hundred dollars for a week are common. At first glance, it seems like living on a cruise ship would be amazingly affordable. (One cruise line advertises the ability to live aboard for just around $33,000 per person, per year.)
After all, a cruise for $500 a week would cost only $26,000 to sail for a year. For many people, that would be cheaper than living on land!
But anyone who has been on a cruise knows those headline prices are just the start of what you pay. In fact, in our opinion it's a bit disingenuous of the cruise lines to advertise those prices. After all, what you'll actually pay is much, much more.
Double Occupancy Cruise Fare: Apart from a few sailings that offer solo cabins, any headline price you find is actually only half of what you will pay for cruise fare. That's because cabins are typically sold based on double occupancy, but prices are shown per person.
So for a fare that's $599, it will actually cost $1,198 based on double occupancy. Even if you are sailing solo (unless in a solo cabin), you will still have to pay this "double" charge.
In other words, whenever you see a cruise price, double it right away for what you'll really pay in fare.
Port Fees & Taxes: We all expect to pay taxes on things that we buy. It's no different for a cruise. However, the taxes aren't included in the headline cruise fare. As well, cruise fares will also have port fees tacked on. These are per-passenger fees paid to ports of call for the privilege of docking.
These fees vary, but in general, expect about $100-$200 per person for a seven-day cruise.
Gratuities: Sure, at the end of the day gratuities aren't a required cost (you can adjust them as necessary), but in practice they are usually considered a charge that you'll have to pay. They also add up quickly.
At around $16 per person, per day, a couple traveling on a week cruise will pay about $200 in gratuities. Over the course of a year on a cruise ship, that amount comes out to more than $10,000!
Onboard Spending: Anyone who has taken a cruise knows that what you pay in cruise fare is the start of what you'll spend during your time on the ship.
From drinks to wi-fi to specialty restaurants, there are plenty of extra to spend on the ship. And even if you are a frugal sailor, you won't go any lengthy time without having a few drinks or signing up for the Internet package to check in back on shore.
We Priced a Year's Worth of Cruises to Get a True Cost
With all of these expenses in mind, we dove into what it would cost to live on a cruise ship for an entire year.
Of course, when it comes to cruising for twelve months, you have an amazing number of options. From different cruise lines to routes, departure ports, ships, and even cabin types, there are a number of things that will have a big impact on what you spend.
That's why we aimed to keep everything simple. To price what it costs to live aboard the ship, we took a look at sailings aboard a single ship from Carnival, which is known for being affordable. In this case, we priced a year's worth of sailing for Carnival Horizon in 2024.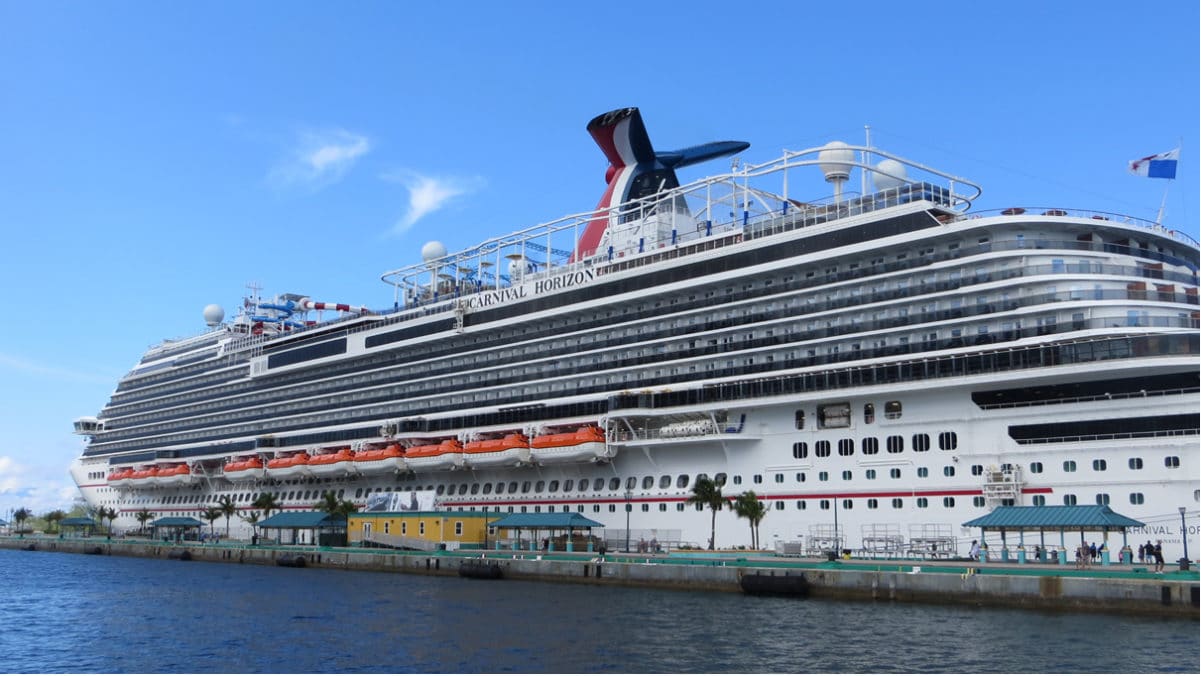 Carnival Horizon is a newer ship from the cruise line that sails six and eight-day itineraries year-round from Miami in 2024. That means you could sail the entire year without having to change ships and always coming back to a homeport in the United States.
The routes that the Horizon sails would take you all across the Caribbean, from Cozumel to Aruba, from Curacao to Grand Cayman. Because it is a bigger and (relatively) newer ship in the Carnival fleet, you'd also have tons of amenities and activities on board, as well as a many restaurant options — including Guy's Burger Joint.
As for the cabin, in our search we opted for a balcony cabin. Yes, you would be able to sail for cheaper in an oceanview or interior cabin, however, we assume that if you are aboard the ship for an extended period of time, having your own balcony is a must.
As well, we assume a couple is sailing with two people to the room.
Summing up, here's what we searched for our prices used in this estimate:
Cruise Line: Carnival
Ship: Carnival Horizon
Time Period: January-December 2024
Homeport: Miami
Room Type: Balcony
Number of People: 2
Here's How Much It Costs to Live on a Cruise Ship
So how much does it cost to sail on the Carnival Horizon for a year? We estimate it to cost around $199,000 for two people, although that number can vary from person to person, depending on their spending habits.
Here's an overview of where you'll spend, and we breakdown each expense below:
---
---

Cruise Fare: The largest expense by far is cruise fare. Pricing a balcony room for each of the dozens of cruises the ship sails in 2024, it totaled $99,766. Factored out, that's about $1,900 a week or $6,150 per month. Keep in mind this is for two passengers on the ship and includes the bulk of what you'll spend on a cruise, including your cabin, entertainment, and food.
Port Fees & Taxes: There's no escaping taxes, even on a cruise out at sea. Pricing out our cruises, the taxes and port fees for two people totaled up to $15,395 for the year. That comes out to a little less than $1,300 a month.
Gratuities: One of the perks of being on a cruise is that you are waited on hand and foot. But it doesn't come free. Carnival charges $16.00 per person, per day for automatic gratuities. Over the course of a year, that adds up to $11,648 in tips paid to staff.
Onboard Spending: How can you know what you'll spend on the ship over the course of a year? It's impossible to know for sure, and different people will spend different amounts. For example, do you need to have a drink package every day of the year? Or are you fine drinking water or juice? Are you a gambler? How often do you want to eat at specialty restaurants?
While you can't pinpoint exactly what you'll spend, you can get a good estimate. As a public company, Carnival Corporation (the parent of Carnival Cruise Line) publishes detailed numbers about their business. For instance, in 2022 the company took in $7 billion in ticket revenue and $5.1 billion in onboard spending.
So onboard spending across all of its lines was 73% of ticket revenue. For every $1,000 in cruise fare, the average person would spend about $730 on the ship. (Note: Onboard spending has increased since cruises returned, but bundling of offers like drink packages and wi-fi have also changed the amount. Before the pandemic, it was usually around 45% of ticket revenue.)
Using this metric, with a total cruise fare of $99,766, the average couple would spend $72,829 onboard during the course of the year. However, it's likely that the figure would be drastically lower as average spending on the ship will likely be less if staying full-time versus splurging for a short vacation.
Total Cost: Adding up tickets, port fees, taxes, gratuities, and onboard spending, the total estimated cost of living on a cruise ship for a year is $199,638 for a couple -- or about $100,000 per person. Without onboard spending, it comes out to $126,809 or $63,404 per person.
Notably, this figure is about 35-40% higher than the roughly $145,000 we calculated for the same ship when we last ran the numbers in 2023. The main difference between then and now? Cruise fares in 2024 for Carnival Horizon come out about $18,000 higher (for two people) during the course of the year and onboard spending estimates increased sharply based on the latest figures provided in financial reports.
Too Expensive? Here's How to Lower the Cost
There's no doubt that it's expensive to live on a cruise ship, but there are ways that you can trim that amount. If you're interested in cutting down the price, here are a few ideas.
Limit Onboard Spending: In our estimate, we used the average spending Carnival Corporation sees across all its cruise lines, which is 73% of the cruise fare.
You don't have to spend near that much. After all, when people cruise they are on vacation and likely willing to spend more freely than they would normally. By limiting the amount spent on board, you can cut thousands off this estimated total.
It's doubtful you can get by without spending at least some money, but our estimate comes out to about $700 per person, per week. Being able to spend less than that should be relatively easy.
Older Ships: Our estimate is aboard the Carnival Horizon. We chose this ship because it is relatively new (meaning you'll have the most amenities for a long-term stay), but it also runs a regular schedule from Miami.
That said, in general newer ships like the Horizon are more expensive to sail aboard. If you look for older ships, you should be able to cut the price down.
Be Flexible for Cheaper Trips: For this estimate, we priced out a year's worth of cruises on a single ship. This makes it easy if you're sailing long-term; you simply stay on the ship and don't have to worry about changing ships, or ports.
If you want cheaper options, however, you might find them by being more flexible with changing ships and/or cruise lines when you find a deal. That's where sailing from a port like Miami -- which offers a lot of options -- can be beneficial to your pocketbook.
Avoid Expensive Times of Year: In our search, the sailing aboard the ship varied dramatically due to the time of year. For example, the most expensive cruise aboard Horizon during the year was during the Christmas holidays and ran $1,399 per person. The least expensive 8-day cruise ran $869 per person -- or about 60% as much.
If you have the ability to take a few weeks off here and there during the expensive times of year, it can lead to big savings.
What do you think about the cost of living full-time on a cruise ship for a year? Let us know in the comments below.