Note: Cruzely.com nor the author are an insurance professional. Be sure to review any policy and ask your insurance company any questions you might have.
We are an affiliate of InsureMyTrip, linked below. We receive a small commission if you buy travel insurance through the links included in this article, at no cost to you.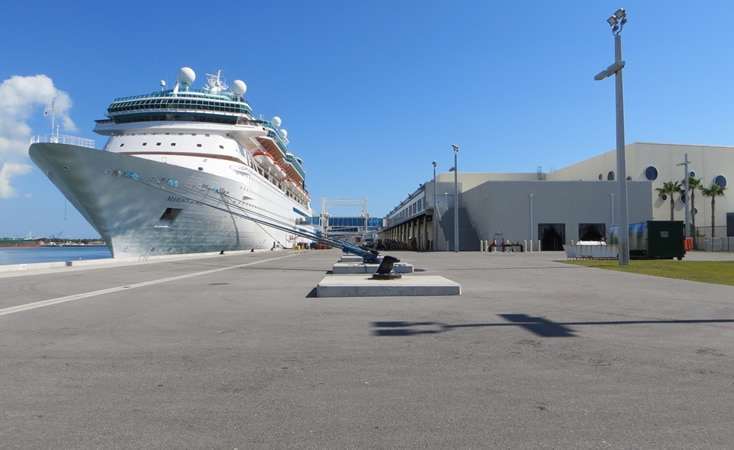 You just spent thousands on an amazing cruise that you can't wait to go on. Then you spent hundreds more for a flights to Miami to set sail and a hotel room the night before.
Then, the unfortunate happens. A week before your trip you get hurt in an accident and there's no way you can make it. Sure you can cancel your trip, but being so close to your departure date, you're likely to get dinged with cancellation penalties that eat away at your refund.
In other words, you're out a lot of money, with no trip to show for it.
Or what if you get hurt or sick on your cruise? Or what if you miss it altogether because your flight gets delayed? Or what if your luggage gets lost in transit?
All of these scenarios aren't meant to scare you. They are meant to show you how travel insurance for your cruise can come in handy. In these scenarios travel insurance can cover you, providing compensation for any money out of pocket you lost.
Why We Think Cruise Insurance is Important, Yet Some People Don't Buy
In fact, you might be surprised at what travel insurance for your cruise can cover. From having to cancel your cruise for certain reasons, being delayed and missing the ship, getting hurt or sick and requiring medical attention, or even having an emergency that cuts your trip short, insurance can cover you in many cases.
You can even buy some plans that allow you to cancel your trip for any reason at all and still be compensated.
Many cruise passengers forego insurance, however. For one, they think that they don't need it. It is true that most of the time you won't need or use cruise insurance. Most trips go off without a hitch. But just like health or car insurance, having it when there is an incident is invaluable.
We think others don't buy insurance because they believe it costs too much. What's surprising is how affordable it can actually be to insure your cruise.
The rule of thumb we've always followed is that travel insurance should cost between 5-7% of your cruise. So for a $3,000 trip, they say you can expect to pay between $150 and $210.
That's not chickenfeed, but it's also a relatively affordable price to pay for some peace of mind.
Pricing Out Cruise Insurance
We wanted to see just how true that 5-7% actually is. To investigate, we used a site called InsureMyTrip.com. InsureMyTrip is a travel insurance broker. With one search, you can get prices from numerous companies to insure your trip. It's like Google for travel insurance.
We recently ran several scenarios to see just how much cruise insurance actually costs. All searches were for a week-long Caribbean cruise for two people and only looking at policies that provided comprehensive coverage. This includes cancellation coverage, emergency medical coverage and medical evacuation coverage.
Keep in mind that just like other forms of insurance, you can dial up or down the level of benefits. So with lower benefits you can expect lower prices.
Here are the results:
As you can see, prices vary much more than the 5-7% range. We found that depending on age and the level of coverage you select, it can range anywhere from 3% of your trip cost to more than 12% of trip cost.
The variance has a lot to do with coverage levels. Just as with car insurance, bare-bones travel insurance is much cheaper than premium plans, but comes with a lower level of coverage. We recommend studying a couple of mid-priced plans to see their coverage levels before automatically going with the cheapest plan.
Do I Have to Sail With Insurance?
In the vast majority of cases, travel insurance for your cruise is optional. If you don't want to spend the money, you don't have to. Some cruise lines, however, do require coverage if you sail unvaccinated (at least for the time being).
Apart from that, the decision whether or not to purchase insurance is up to you. Personally, we like to have some protection when the price of the cruise starts to run into the thousands of dollars or we will be sailing for more than four days. In this case, it's nice to have some peace of mind should anything happen.
To find the best deal on travel insurance, we suggest using a site like InsureMyTrip.com. This site can search several different insurers at once so you can compare multiple quotes, see how much your cruise insurance might cost, and everything that it covers. Get a free quote here.
For more details on buying cruise insurance, be sure to read our guide on the topic.