Survey: Four Out of Five Cruisers Definitely Plan to Sail Again (And Two-Thirds Are Open to Masks)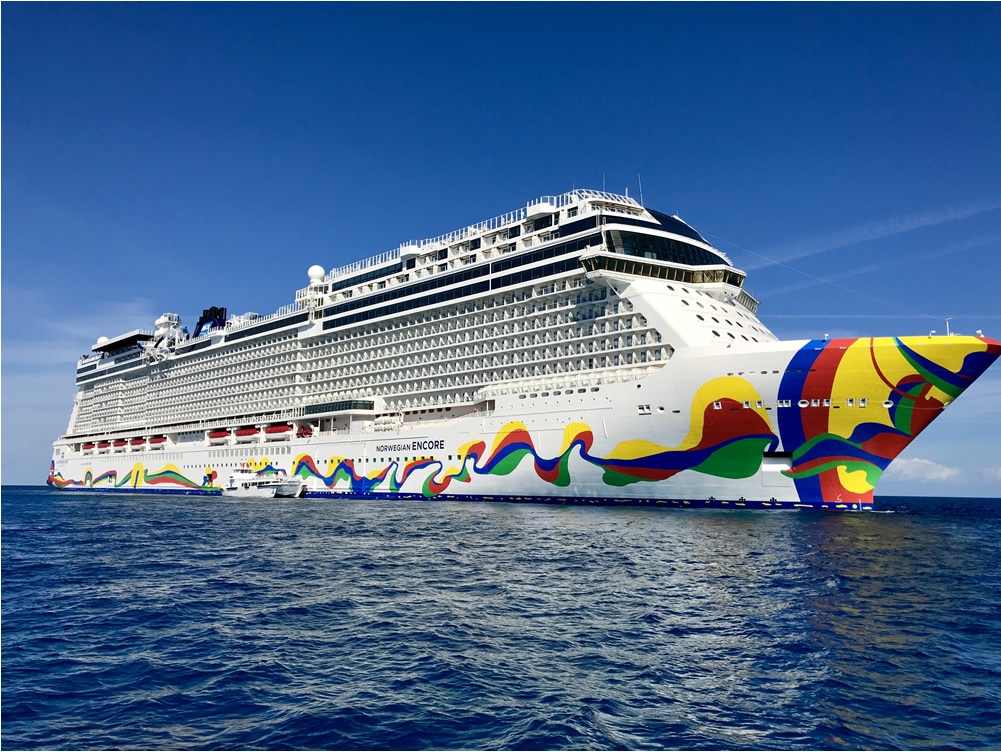 M

ore than four out of five past cruise passengers — 83.3% — said that they plan to sail again when cruises return, according to a new study. Only 1.0% said they would not sail again.
However, there is a wide disparity among cruisers about when they think cruises will get back to sailing and major disagreements on wearing a mask while cruising.
These insights come from a survey of more than 1,500 former cruise passengers recently conducted by Cruzely.com concerning the future of cruising post-COVID.
Key Findings
83.3% of those surveyed responded "Yes" when asked if they will eventually sail again. A sizable portion — 15.7% — responded "Maybe," while only 1.0% said "No."
The plurality of cruisers — 46.2% — believe that ships will get back to sailing in the first half of 2021. Less than 10% believe ships would sail in October 2020, when trips are currently scheduled to resume from the United States.
29.9% of respondents said they would only sail again once there is a vaccine or COVID is eradicated. A similar portion of 28.5% said they would sail immediately when cruises resume.
45.1% of those surveyed said they would sail if they had to wear a mask at times on the cruise. Additionally, 23.0% said they would maybe sail with mask restrictions, while 31.9% said they would not take a cruise if they had to wear a mask.
Cruisers Look Forward to Getting Back to Sailing
To say that cruising has had negative headlines during the COVID-crisis would be an understatement. From stories about outbreaks onboard to ships being quarantined without letting passengers off, there has been plenty of bad news for the industry.
That said, it appears past cruisers are willing to dismiss these issues, perhaps putting blame on a once in a lifetime pandemic that has spread everywhere, instead of blaming cruise lines.
Our survey results showed that more than four-fifths of respondents answered a definitive "Yes" when asked if they will sail again. Only a tiny amount — 1.0% — said they would not sail again when cruises return.
---
---
Given the headlines this may be surprising to some, however, cruise passengers are known for being loyal to sailing. Virus outbreaks on cruise ships regularly make headlines, albeit they are relatively rare given the millions that sail each year.
As well, many people may be comforted by new policies announced by cruise lines and government oversight.
Currently the Centers for Disease Control (CDC) has a "No Sail" order in place that prevents ships from sailing from the United States. When this is lifted, passengers could view it as a sign that it is safe to sail again.
Cruise lines are also coming out with new procedures and policies to keep passengers and crew healthy. These include plans for temperature checks, having staff serve food in public restaurants, more social distancing, more sanitation, and other steps.
These new policies are much needed according to our survey. We asked respondents about the concerns they would like the cruise lines to address post-COVID. Time and again, people mentioned new policies they'd like to see:
"I think daily temperature checks would be appropriate and needed. I don't think I want to vacation wearing a mask all day but I would be willing to wear a mask on close proximity of others such as during the shows but not around the pool or casino."
"Improve air filtration systems (outside air only with no re-circulation, best possible HEPA filters and any other techniques to reduce the spread of disease through the air)."
"Would need an increase of medical staff and how to prevent crowding like elevators, emergency drills, lifeboats, theaters and shopping on board."
Most Cruisers Expect Sailing to Return in 2021 (And They Will Wait to Sail)
Since cruises were suspended in the United States in mid-March, there has seemingly been an endless stream of extensions. Now the CDC has a "No Sail" order in place until at least September 30, meaning the earliest ships will sail again is October.
That said, the order could be extended. COVID cases in the United States continue to be stubbornly high even as some countries, such as Germany, look to start sailing again in August.
Cruise passengers don't appear confident that U.S. cruises will return in October. Only 1 in 10 said they believe cruises will return to sailing then. The largest portion of passengers point to the first half of 2021, with another sizable portion believing that cruises won't return until the second half of next year.
In total, more than two-thirds of those surveyed believe cruises won't sail from the United States until at least next year.
---
---
Even when cruises do return, despite being confident they will cruise again, cruisers we surveyed plan to have a "wait and see" approach to returning to cruising.
Of those surveyed, only about 1 in 4 said they would be comfortable setting sail immediately when cruises return to sailing. On the complete opposite end of the spectrum, the largest group of respondents (nearly 30%) said they wouldn't sail again until there is a vaccine or COVID is eradicated.
---
---
Masks Are Contentious, But Most Are Open to Wearing Them
Perhaps the most surprising part of our study was that many passengers would be fine with sailing, even if it meant they had to wear a mask. That said, there wasn't total agreement.
Mask-wearing has been a hot-button issue on land, but it now seems to be largely accepted as needed to fight the pandemic. Still, there is a big difference between wearing a mask while running errands or working and having to wear one on a vacation.
In our study, almost half of people — 45.1% — said they would sail, even if they had to wear a mask at times on a cruise. Another 23% of people responded with "Maybe" they would sail with a mask. That means more than two-thirds of cruisers would be open to the possibility of wearing a mask.
In total, 31.9% said they would not sail if it meant having to wear a mask sometimes, such as when indoors on the ship.
---
---
As of now, there is no definitive word on whether masks will or won't be required, but there are hints that they could be worn. Masks have been recommended by European officials for cruises, and some cruise lines like the new Virgin Voyages have said that if masks are required on land, then they will use them at sea.
Even so, expect masks to be a divide. We received a number of comments on either side of the debate:
"If all I have to do is wear a mask and be served at the buffet, I would probably be okay with that. It also depends on the way the cruise lines handle people who are not obeying masking and other given rules. If these rules are merely 'suggestions', I wouldn't go."
"I won't wear a mask on my vacation."
Methodology
Cruzely surveyed 1,619 readers via an online survey. Of these responding, 264 indicated they had previously taken 1-3 cruises and 1,299 said they had taken four or more. (Those who said they had not cruised before were excluded from the results). The survey was conducted on July 27-28, 2020.
Respondents were not required to answer all questions. No respondents were compensated or promised anything in return for completing the survey.