Today, Carnival Corporation — the parent company of Carnival Cruise Line, Princess, and others — held a quarterly update to give investors insight the status of its business.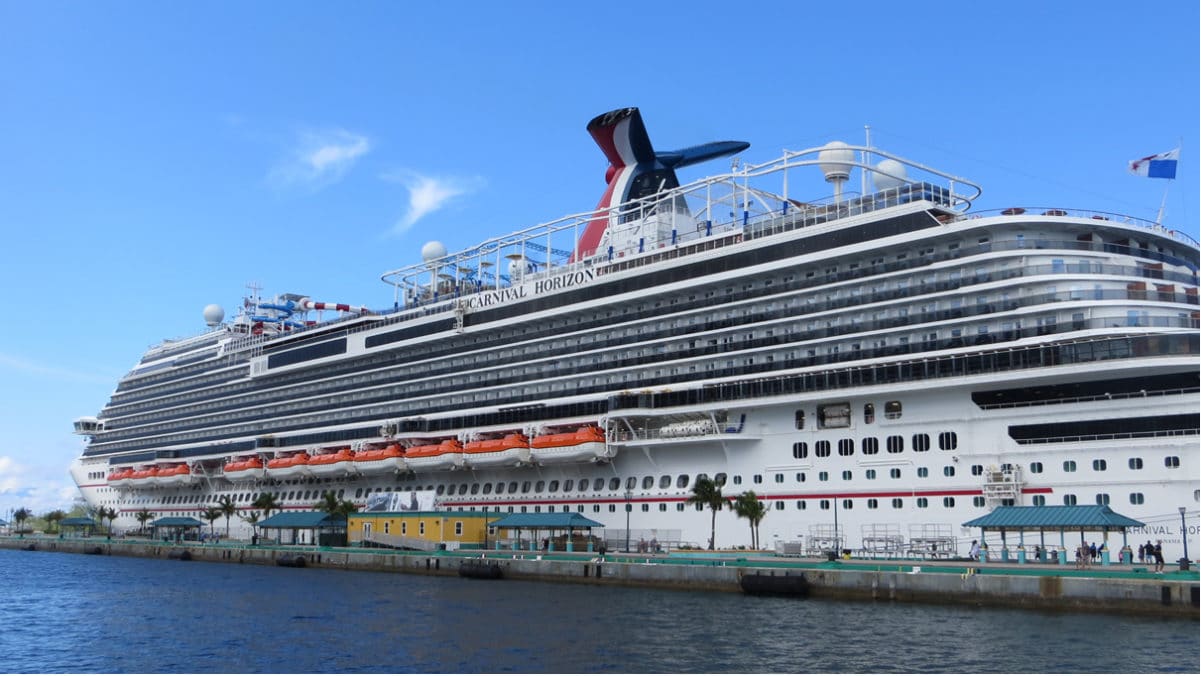 In that call, the cruise company covered not just financial numbers, but also many hot topics in cruising, including comments regarding the CDC's instructions on a return to sailing, its position on requiring vaccines, and the status of a return to U.S. cruising.
Here's are latest comments, from Carnival Corporation CEO Arnold Donald.
Note: Comments have been slightly edited for clarity. As well, comments on specific topics may be combined, but covered in separate instances during the original call.
On a Return to U.S. Sailing…
"Of course, the thing on everyone's mind is when are we going to resume sailing here in the U.S.? And while we're very disappointed with the April 2nd additional guidance issued under the Conditional Sail Order, all 30 of our ships in U.S. waters, and that fall under the Conditional Sail Order, have achieved green status. And we are continuing to work with the CDC and the [Biden] Administration to find practical approaches to resuming cruising in a way that serves the best interests of public health.
"The bottom line is this. We are in dialogue with CDC and with the Administration. We stand with everybody in trying to make certain that we all contain this virus. Public health is paramount here. So we are into all that. But as released on April 2nd, that is not necessarily a workable or practical solution. And so we are in dialogue to try to come up with that. So we want to share the optimism that we can be sailing in July, and I think that by working together we can all make that happen."
On if Carnival Will Look to Homeport Outside the U.S….
"In terms of whether we would consider sailing or homeporting out of the Caribbean, Carnival is really America's original cruise line, is America's line. We sail more people than anybody else from America, more kids and all that. And part of that is the drive-to-market capability. Access for people. So we have 14 homeports here in the U.S. Nobody else has anything like that.
"For Carnival, we prefer to get the people who are working in the ports, all the people who depend on the cruise industry for their livelihood. Obviously, we prefer — and I'm sure the other companies would too — we prefer to have those jobs be here.
"But if we are unable to sail, obviously, we'll consider homeporting elsewhere."
On Cruises Being Treated Differently Than Other Tourism Areas…
"Keep in mind that we are currently sailing without any major incident without anybody being vaccinated. Remember, with protocols in place. So you're hoping that the combination [of vaccinations and other protocols] will result in a situation where the public health interest is being served and we don't have to go through a very burdensome and almost unworkable situation.
"The key thing is mitigating risk. We hope we won't be asked to stand up to a zero-risk standard. Because frankly, nowhere else in society is that being considered. We'd just like to be treated similar to the rest of travel, and entertainment, and tourism sectors.
"An interesting point is, today, you can fly out of the U.S., take a cruise, then fly back into the U.S., whether you are vaccinated or not. And today if you're vaccinated, you can't take a cruise ship from the U.S. So we've got a little work to do here."
On a Vaccine Requirement to Sail…
"We continue to be very encouraged about recent vaccine distribution and the positive progress this signals. Vaccines are a game-changer. They're another important tool, along with advancements in treatment therapies, contact tracing technology and affordable rapid testing. Now while we will have a limited number of sailings catering to those who have already received vaccines, our decisions about vaccines and all of our health protocols continue to be informed by our global medical and science experts and the requirements of the places we operate our business.
"Of course, we're going to be in compliance with whatever the protocols are regulated, wherever we go. But as you know, today everybody doesn't have access to vaccines. Children are not yet really eligible for vaccines. Hopefully that will change over time. Hopefully availability of vaccines for everyone will also change over time. And we would encourage everyone to be vaccinated. We would.
"To my knowledge, there is no country, major country, today that is mandating vaccines for travel… In some places in the world, it's not even legal to mandate vaccinations. So there's a lot of complication in all of that.
"So we want to encourage people to take the vaccine, and what our ultimate policies will be, we'll have to let that evolve and see.
"We do not have a company or brand policies right now around vaccinations, and we'll allow that to play out and line up with what makes the most sense."